|
Weekly Newspaper and Travel Guide
for Pecos Country of West Texas
Opinion
Tuesday, November 27, 2007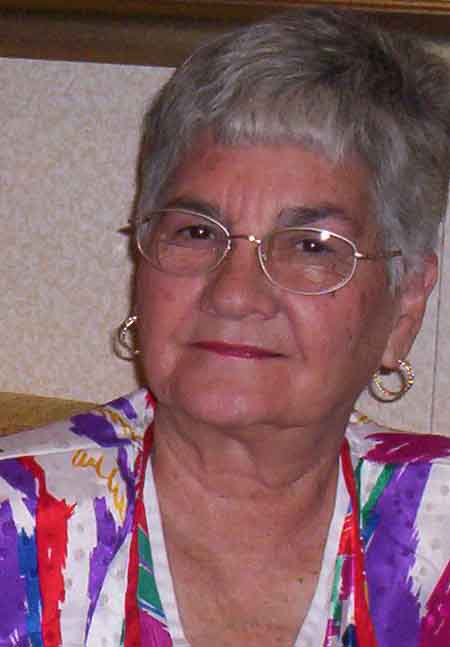 Squarely Pegged
By Peggy McCracken
<!=====paste copy here==========================>
Snow clears the air
and calms the soul
Ah, snow. One more thing to be thankful about this Thanksgiving season. And here are some little pleasures snow brings.
Snow ice cream. Made this year with soymilk and honey, but still a heavenly concoction. I've had people tell me they never ate snow ice cream. If you're one of them, here's the recipe.
Gather a big bowl full of clean snow, packed loosely.
Mix milk or cream, sugar and vanilla in a smaller bowl.
Add snow and mix lightly.
Eat quickly before it melts, then go back for more snow.
Crunch underfoot. I love to walk in the snow, even if it is just a light dusting that freezes when it hits the ground. It crunches. Deeper accumulations let the foot sink in, and sometimes sift inside the shoes. A delightful experience, but wear boots for long hikes.
Snow angels. This I learned from watching TV. Fall backward into the snow and move your legs and arms back and forth to sort of hollow out the shape of an angel with wings.
Snowman. Everybody knows how to build a snowman. Roll up a big ball of snow for the body, then a smaller one for the head. Stick in a carrot for the nose, black buttons for eyes and a slash of red for the mouth. You can put buttons down the front to simulate a garment, and use long sticks for the arms and a hat for the head. Some people get fancy, but this is the basic plan.
Snowball fight. Scoop up a wad of snow in both hands and mold it into a hard ball. Throw it at the first person who comes within range. For group battles, building a snow fort and making a stack of missiles before the throwing starts helps win the war.
Take photos. Snow is so rare in Pecos that I have to break out the camera and take photos each time. The pictures all look alike, since snow is just white stuff. One consolation is that black and white film works just as well as the more expensive color when taking snow pictures. Digital cameras don't much like cold weather, so you may have to cradle the camera in mittened hands.
Quick meltdown. We don't have to worry too much about driving on snow-packed roads, since the sun usually comes out and melts the snow by noon. Most of us can skip school or be late to work the one or two days a year it snows.
Moisture in the ground. Nothing refreshes the desert landscape like a good, wet snow. Every flake that melts soaks into the dry ground and helps hibernating plants survive until time to green up next spring.
I'm sure you can think of more fun things to do in the snow. Add them to the list of blessings to count when acknowledging God, who created both you and the snow.
"Blessed is the man who always fears the Lord, but he who hardens his heart falls into trouble." Proverbs 28:14, NIV
EDITOR'S NOTE: Peggy McCracken is Enterprise business manager. Contact her at HYPERLINK "mailto:peg2@pecos.net" peg2@pecos.net <!==========end copy==================>
---
Pecos Enterprise
York M. "Smokey" Briggs, Publisher
324 S. Cedar St., Pecos, TX 79772
Phone 432-445-5475, FAX 432-445-4321
e-mail news@pecos.net
Associated Press text, photo, graphic, audio and/or video material shall not be published, broadcast, rewritten for broadcast or publication or redistributed directly or indirectly in any medium.
Copyright 2003-04 by Pecos Enterprise
---