|
Weekly Newspaper and Travel Guide
for Pecos Country of West Texas
Opinion
Friday, November 16, 2007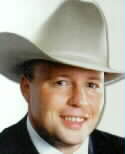 Sage Views
By Smokey Briggs
<!=====paste copy here==========================>
A trip to give
thanks for
How She-who-must-be-obeyed decided that she was going to build her own RV out of a school bus is a long story.
I will not bore you with all the silly details, but it might have had something to do with July camping trips in classic, non-air-conditioned Land Rovers and maybe a lightning storm and a metal-poled tent.
But, I really don't know. Women are hard to figure. SWMBO is a fairly hardy example of the female species and I hate to think she is beginning to go soft on me.
In any case, the decision was made and SWMBO started looking for a bus.
And then we found it. The bus is a 1968 International Harvester and is nearly mint.
Much to my great joy, it was already nicely converted much as we had planned to do, and even better, it was four-wheel-drive.
Now, that is just cool (and will probably save me no small amount of digging in the future). Driving a bus is not at the top of the cool ladder, but driving a four-wheel-drive bus…
The bus lived in Idaho.
One-way tickets were cheap so we splurged and we all went: Me, SWMBO, Ruby(10), Carson Mae(6) and Dixie(2). The plan was to pick up our new bus and have an educational and fun camping trip all the way home.
Now, after forty-some years on this earth I admit to being a bit of a cynic. People in general disappoint me on a regular basis.
The world around us often seems filled with the humanoid equivalent to okra with legs and a built-in mean streak. What a joy it was to meet Mike and Margie, the bus's parents.
Yeah, I said parents, not owners. As we are discovering, this vehicle is not owned – it is part of the family, or perhaps kept, like a precious religious icon, and watched over by generations of protectors.
Mike and Margie were the third owners in line from the little bitty Montana school district that purchased her new, and the guy that bought her from the school.
Every now and then the right people find each other – they fit and they make each other happy. That's Mike and Margie. Both are talented, educated and kind – the kind of people with the fortitude to stick to their beliefs and the decency not to shove them down your throat.
We had a wonderful day after they picked us up at the airport and the next morning we all had fun at the Discovery Center where Mike works as a designer. The Center houses hundreds of hands on science experiments and illustrations – all bulletproof and begging to be touched, pulled, ridden and spun.
The girls had a great time. SWMBO finally drug me out as well.
So, we said our see-you-laters, climbed aboard and headed west out of Boise.
We planned to spend the night at Craters of the Moon National Park that encompasses a small part of the immense lava flows that are exposed in that part of Idaho.
The first night in the bus was great and, after a nice hike, we were on our way south.
In Arco, Idaho I pulled in for fuel, gassed up and then drove all of a hundred yards to "Pickles" restaurant.
As I pulled in there was a clunk, but I was hungry and everything seemed to be okay. I parked and we ate. Luckily Pickles serves pretty good food.
Lucky, because we were destined to eat our next three meals there.
When I tried to back out the bus did not move, but the transfer case made lots of interesting grinding noises.
Now, Arco is not a big town. It is typical of a lot of smaller communities where farming still makes folks a living – about 1,000 folks in the city limits and one of most kinds of stores you might need.
Back inside I caught our waitress and told her I needed a mechanic who could work on big trucks. She turned to a patron in a cowboy hat working on a cheeseburger and asked who he would use.
He told her, and then said he had just seen the man down at the Sawtooth Bar and offered to call him.
I guess he read my face when he said it because he followed up with, "He was drinking ice-water," and smiled.
Mike Showdin arrived fifteen minutes later. It was nearly three o'clock on a Friday afternoon and very shortly thereafter we decided I now needed a rebuilt transfer case for a 1968 four-wheel-drive bus made by a company that basically went out of business twenty years ago.
Better yet, I was a stranger in Hickville, Idaho. If ever a fellow was set up by fate to be taken advantage of – I was him. But, before five o'clock Mike had a transfer case on the way from Chicago. It would arrive in Arco in a week.
Now all I needed was a plan to transport four women and myself back home and then back to Arco to pick up the bus. Problem was, if you didn't bring your own wheels, the only way out of Arco is on foot. As I discovered just how limited the transportation options where I began to get the sinking feeling the trip home was going to be a mess, and very expensive… (To be continued in Monday's paper) <!==========end copy==================>
---
Pecos Enterprise
York M. "Smokey" Briggs, Publisher
324 S. Cedar St., Pecos, TX 79772
Phone 432-445-5475, FAX 432-445-4321
e-mail news@pecos.net
Associated Press text, photo, graphic, audio and/or video material shall not be published, broadcast, rewritten for broadcast or publication or redistributed directly or indirectly in any medium.
Copyright 2003-04 by Pecos Enterprise
---