|
Weekly Newspaper and Travel Guide
for Pecos Country of West Texas
Opinion
Tuesday, November 13, 2007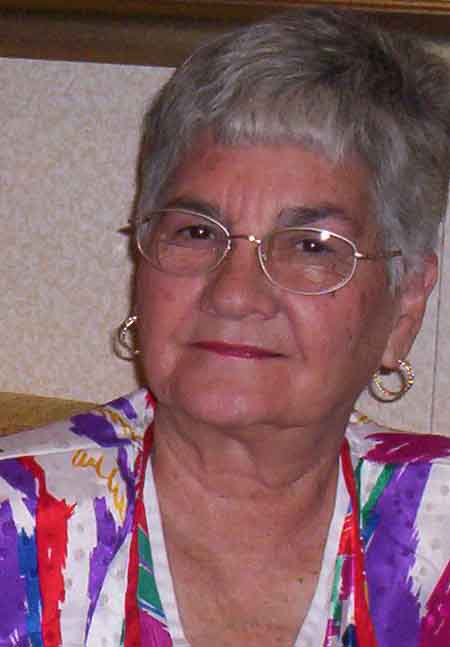 Squarely Pegged
By Peggy McCracken
<!=====paste copy here==========================>
Fifth quarter closes
dismal football year
Football season ended with a bang for the Pecos Eagles, who stomped little Tornillo Friday night. It was their only win, but nothing to brag about.
Thrilling as it may have been to win a game, it was the fifth quarter that livened up the crisp Fall evening. Nearly 50 teenagers and their families gathered at the God's Army house to celebrate the game with food, a campfire and a thought-provoking skit.
Toasting marshmallows over an open fire is the ultimate Fall entertainment. Kim Ewing and her He-Brews youth gathered up some dry wood for the portable fire pit placed by a big log in the fenced back yard.
As big an attraction as the fire was, the skit was even better. Giovanni drove the van that brought the "Bums," "Ken and Barbie," Nina and John Paul to church.
Giovanni had no driver's license, and on the way to DQ after church, he drove in front of an 18-wheeler that totaled the van and left the teenagers dead.
Valentin, playing the part of Jesus, judged the teens when they arrived at Heaven's gate. Finding only John Paul listed in the "Lamb's Book of Life," Jesus turned the others over to Satan's demons, Joshua and Jessica. They will be burning in hell for eternity.
John Paul, who had confessed his sins while in church and accepted Jesus as his savior, went to Heaven.
I was proud of the kids as they performed on the basketball court, the perfect stage. We also saw photos of them from events earlier in the year. Camp Alto Frio, Balmorhea Vacation Bible School, Rock the Desert and Fort Davis trip that I recall.
Valentin used the new God's Army computer and projector to show the digital images on a big screen. Kim will be using that setup later to screen movies for the kids and their families.
Can't you just picture everyone gathered around the campfire toasting marshmallows (or roasting chestnuts at Christmas?) and watching Lonesome Dove? Well, maybe Lonesome Dove would be a little raunchy for God's Army. "Lassie Come Home" might be more appropriate.
"Why should any living man complain when punished for his sins?" Lamentation 3:39, NIV
EDITOR'S NOTE: Peggy McCracken is Enterprise business manager. Contact her at HYPERLINK "mailto:peg2@pecos.net" peg2@pecos.net <!==========end copy==================>
---
Pecos Enterprise
York M. "Smokey" Briggs, Publisher
324 S. Cedar St., Pecos, TX 79772
Phone 432-445-5475, FAX 432-445-4321
e-mail news@pecos.net
Associated Press text, photo, graphic, audio and/or video material shall not be published, broadcast, rewritten for broadcast or publication or redistributed directly or indirectly in any medium.
Copyright 2003-04 by Pecos Enterprise
---