|
Weekly Newspaper and Travel Guide
for Pecos Country of West Texas
Opinion
Friday, November 9, 2007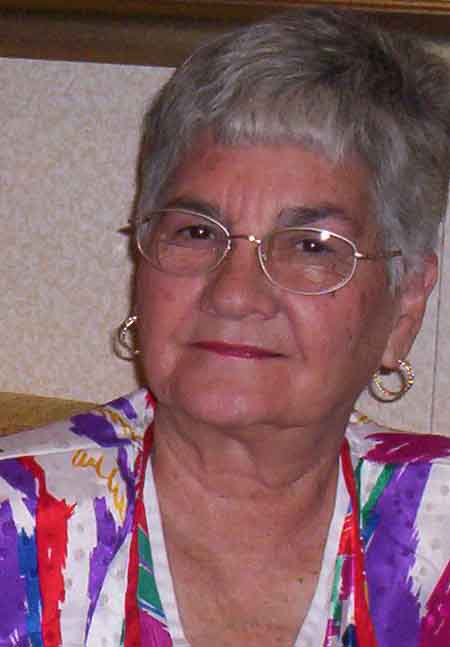 Squarely Pegged
By Peggy McCracken
<!=====paste copy here==========================>
Somebody wants
TYC dead
Somebody wants TYC closed.
Can there be any other explanation for the absolute idiocy that has infested the leadership of this state agency this year? West Texas State School in Pyote has been the focal point at times, but statewide the story has been one of inept leadership from the top down.
How can this many stupid and/or unethical people be clustered in one agency?
Is this the dumping ground for state administrators too stupid to tie their own shoes?
Judging from the news over the past year, the answer is, "Yes."
Okay, so lets say our esteemed political leaders did not realize that the rest of state government was using TYC as a convenient trashcan for administrators that were screwing up their departments.
How long does it take to come to that conclusion?
In the months after the local TYC story broke, and it was revealed that the cover-up ran all the way to Austin and then around in little circles all over TYC, should not that have been a wake up call?
Apparently not, because it's been more of the same – from Austin to Pyote and all stops in between.
Apparently, there are no competent people in the state to hire as administrators.
Either that, or someone is trying to make sure this agency dies.
Here are two recent examples: Statewide, the agency is out of overtime pay. So, being brilliant, the order was issued that employees had to work overtime, but would not be paid for it.
Wow, even if it were legal for me to do that, as a business owner, I would not. Can you imagine where morale is within that agency right now? Wow.
And then there is the latest executive order from the sorority girl now in charge of the agency, Dimitria Pope. Pope has decreed that all employees will have new uniforms. The state will buy everybody three polo shirts and the employees have to supply their own black pants.
Really. This is the best that Dimitria can come up with.
"There's no money to pay you lowly workers, but we do have funds to buy matching uniforms."
Sweetheart, that answer might have gotten you an "A" in Home Economics or or some class in the education major you probably opted for, but I've got bad news for you – it's not going to improve morale or anything else in the real world.
It leaves me with only one question: Who did you sleep with to get this job? So, I think it is obvious that some folks want to see TYC dead. Otherwise there simply could not be this many stupid people infesting one small wing of the state government.
My bet is that a politician or three and their cronies have hatched a plan to make a buck out of TYC's closing. Here is the transcript from the meeting I suspect they had: "First we help influence the appointment and hiring of absolute idiots to run TYC at all levels.
"Then us politicians pretend to try to help fix the problem and express our concern for the kids, but we do not really do anything, and we make things worse every chance we get.
"The problem has to get worse.
"When Dimitria's brigade of morons really makes a mess of things, then we suggest that the only solution is to privatize the commission, or at least parts of it.
"Then we'll build our own facilities, or buy the state facilities double-cheap, and have one of our friends set up a management company to help run things.
"Or, if that does not look like it will work, we will at least try to have as many facilities killed off as possible, to be rebuilt in "better" locations – amazingly, these locations are in our districts where we can skim some money off the top as new facilities are built, and we can help hand out fat contracts to our buddies." That may not be the exact plan, but I bet it is pretty close.
There is no other rational explanation. It is simply inconceivable that this much stupidity accidentally has infested this agency.
Just watch – a money-making plan for somebody is in the wings. <!==========end copy==================>
---
Pecos Enterprise
York M. "Smokey" Briggs, Publisher
324 S. Cedar St., Pecos, TX 79772
Phone 432-445-5475, FAX 432-445-4321
e-mail news@pecos.net
Associated Press text, photo, graphic, audio and/or video material shall not be published, broadcast, rewritten for broadcast or publication or redistributed directly or indirectly in any medium.
Copyright 2003-04 by Pecos Enterprise
---