|
Weekly Newspaper and Travel Guide
for Pecos Country of West Texas
Opinion
Tuesday, January 31, 2006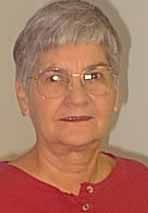 Squarely Pegged
By Peggy McCracken
<!=====paste copy here==========================>
Judge passes gave
to a new generation
J.T. Marsh wielded the gavel as Precinct 2 Justice of the Peace for more years than I can count on fingers and toes. I don't even remember who he replaced in that office, but I do remember he spent a lot of time pronouncing people dead.
Because J.T. lived in Toyah, near both I-10 and I-20, he got the call to fatal accidents more often than any other Reeves County JP. Browsing through Enterprise files on the web, I found story after story where he performed that last act for an unfortunate victim.
I like his sense of humor, and practiced my wit on him at times. One that I have recounted many times concerned my late husband and his love of chicken and dressing.
You may remember Leon as the best cook in Pecos. Well, when he got sick and couldn't cook, he was at my mercy. The chicken and dressing incident happened after doctors said his kidneys had failed and he would die without dialysis, which he refused.
On a Sunday afternoon when I should have been taking a nap, Leon asked me from his hospital bed in the living room to cook chicken and dressing. Even when I called myself the cook, I only tackled chicken and dressing once.
But faithful wife that I am, I gathered up the ingredients and set to work, with Leon calling out directions from his prone position. His methods and mine don't mesh too well, and by the time that chicken was roasting in the oven, I was boiling.
Our granddaughter had agreed to drive over from Midland to stay with Leon while I went to the monthly sing-along, where I had invited singers from several churches to join West Park in an informal evening of music.
I managed to get the meal on the table and eat a few bites before I hurried off to do my duty. When my ensemble took the stage, I explained my foul mood and asked for prayer for myself and for my ailing husband.
After the last note sounded and we all headed for Fellowhip Hall for cookies and punch, J.T. asked if he could help.
"Yes," I said. "If I call you at 3 a.m. to pronounce Leon, I want you to say he died of natural causes, even if a butcher knife is sticking out of his chest."
I didn't have to call him, and at Leon's funeral two and a half years later, J.T. was handing out cards pronouncing himself retired. He died Friday. Jesus may call him out of retirement to put his experience to work at the Great White Throne Judgment.
"To our God belongs the glorious power to save, because his judgments are honest and fair." Rev. 19:2
EDITOR'S NOTE: Peggy McCracken is Enterprise business manager. Contact her at peg2@pecos.net <!==========end copy==================>
---
Pecos Enterprise
York M. "Smokey" Briggs, Publisher
324 S. Cedar St., Pecos, TX 79772
Phone 432-445-5475, FAX 432-445-4321
e-mail news@pecos.net
Associated Press text, photo, graphic, audio and/or video material shall not be published, broadcast, rewritten for broadcast or publication or redistributed directly or indirectly in any medium.
Copyright 2003-04 by Pecos Enterprise
---