|
Weekly Newspaper and Travel Guide
for Pecos Country of West Texas
Opinion
Tuesday, January 10, 2006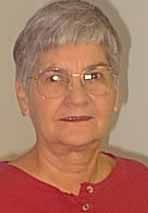 Squarely Pegged
By Peggy McCracken
<!=====paste copy here==========================>
Is it the flu
or cedar fever?
January may be the month I was born, which should make it my favorite time of the year. But it has one little flaw. Cedar fever.
If you have itching ears, burning eyes, sneezing, runny nose and a fever, you may think the flu or the latest virus has caught up with you. But think again. You may be suffering from cedar fever.
Austin is the capital of Texas, and also the allergy capital, because it is blessed with lots and lots of mountain cedars. The male cedar puts out pollen in December, January and February to fertilize the female tree. That pollen can get in your house, your car, on your dog, on your clothes, anywhere that dust can land. And it is toxic!
You can look around Pecos and see cedar trees everywhere. One of the biggest resides at the southwest corner of my house; just outside my bedroom. It is filled with purple berries. Now I donít know if purple berries belong to the male or the female. But I do know that tree puts off toxic fumes that cause me misery.
One way to determine whether the sneezing and runny nose are caused by a virus, bacteria or allergen is to observe how long it lasts. Infectious diseases run their course in about a week, Iím told. Not so allergies. They hang on and on and on.
My sinusitis and bronchitis started while I was in St. Louis, surrounded by smokers. They respect me enough not to smoke in my presence, but houses, cars and clothes were saturated with smoke. After three days, the runny nose had caused a scratchy throat and cough that got worse by the day. Christmas Day, I was so miserable I put a damper on the big celebration.
I couldnít wait to get back to Texas to breathe clean air. Then I went to my granddaughterís house in Midland, where four cats reside. After playing a game on the floor with my great-granddaughters, I got so choked up I couldnít breathe and had to leave.
Getting home didnít help a whole lot. The post-nasal drip continued, and I finally realized it is cedar fever time. I didnít have to search the Internet for advice, so donning a dust mask, I started to eliminate every dust mite I could find. My recliner had about a pound of dust on, in and under the upholstery and woodwork.
I did search the Internet this morning, and found this advice: Get rid of cedar trees. Take a shower. Shut the windows. Use the air conditioner, frequently changing the filter. Dust your furniture. Bathe your pets. Take allergy medication.
Hereís another one. Pray for rain. Pollen counts are lowest during or just after it rains. So there you are. If you recognize these symptoms, you may want to follow some of that good advice.
ďA wise son heeds his fatherís instructionÖĒ Proverbs 13:1, NIV
EDITORíS NOTE: Peggy McCracken is Enterprise business manager. Contact her at peg2@pecos.net <!==========end copy==================>
---



Pecos Enterprise
York M. "Smokey" Briggs, Publisher
324 S. Cedar St., Pecos, TX 79772
Phone 432-445-5475, FAX 432-445-4321
e-mail news@pecos.net

Associated Press text, photo, graphic, audio and/or video material shall not be published, broadcast, rewritten for broadcast or publication or redistributed directly or indirectly in any medium.
Copyright 2003-04 by Pecos Enterprise
---