|
Daily Newspaper and Travel Guide
for Pecos Country of West Texas
Opinion
Tuesday, March 4, 2003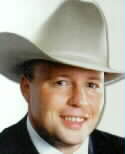 Sage Views
By Smokey Briggs
<!=====paste copy here==========================>
Taxes - the communist's
best friend
Just what is the mission of a government?
Is it the job of the state to feed the poor?
To clothe the needy?
To provide healthcare for everyone?
To fund museums?
To provide grants to artists?
Each and every one of the above ideas is noble. Each is a good idea and good people try to make sure that such things take place.
In a perfect world no one would face hunger, or a lack of medicine. No person would lack for shelter or clothing. Artists would not lack for funding so that they could focus on their craft. The Hemingway's and Jack London's of the world would not need to work as newspaper reporters and fishing boat hands while they ply their craft at night. Museums would enjoy the generosity of all.
In a perfect world….
Of course we do not live in such a place.
Instead we live in a world where imperfect human nature dictates that men and women will always be willing to work harder for their own personal gain than they will for the common good.
Maybe that is a shame _ but it is the truth.
It was the absolute lack of individual productivity that doomed the communist experiment in Mother Russia and half of Europe during the last century.
Communism-light, also known as socialism is slowly strangling Western Europe.
The politicians and ruling elite in these countries continue to shake their heads and wonder why Joe the Farmer is not willing to work an extra couple of hours a day just because he and his family will not see a profit from it.
I know why Joe is not going to do it.
Most of the folks reading this column know.
I wonder why the answer eludes the rest of the world?
Taxation to support anything more than the absolute necessities of government is the beginning of the disease of socialism.
Government's only legitimate mission is the provide for the national defense and the necessary infrastructure of commerce.
Every tax levied for purposes past these is a step toward socialism/communism.
Every step toward socialism brings us a little closer to killing the goose that laid the golden egg of prosperity in the first place _ the prosperity that even allows us to contemplate such niceties as arts, education and health care.
For the past few years Texas has enjoyed a surplus in funding and the budget has grown fat.
This year the state faces a shortfall.
There are two answers: cut state funding or raise taxes.
The correct answer is to cut state funding. Most of the programs that will face cuts did not exist even ten years ago and some how Texas ambled along without them for over 150 years.
We can probably make it another 150 without them again.
Families across the nation live within their budgets. Our state and national governments need to do the same.
EDITOR'S NOTE: Smokey Briggs is the editor and publisher of the Pecos Enterprise whose column appears on Tuesdays. He can be e-mailed at: smokey@pecos.net
Our View
Crockett and Bowie would know how to handle the 9th Circuit
The 9th Circuit Court of Appeals let stand last week its original ruling that the phrase "under God" in the pledge of allegiance is unconstitutional.

Yesterday marked Texas Independence Day. If you missed it, please take a moment sometime today to remember the brave souls that revolted against the dictatorship of Santa Anna's Mexico and fought through Goliad, the Alamo and finally at San Jacinto.

March 2 marks the day that the delegates to the Constitutional Convention at Washington on the Brazos approved our fledgling state's Constitution.

It was a dark time for Texas.

The Alamo would only hold four more days.

The war did not look like a winning proposition.

It was not until the final shots were fired at San Jacinto and Santa Anna was defeated that anyone thought the revolutionaries could win.

It would be interesting to be able to interview those men concerning the 9th Circuit's ruling.

Men like Crockett, Houston, Fannin and Bowie and the hundreds and thousands that served with them.

What would be their reply to the 9th Circuit's ruling?

Probably the sound of a flintlock rifle being touched off by a hand steadied by the owner's belief in his maker.

It would be a fitting reply.

<!==========end copy==================>
---
---
Pecos Enterprise
York M. "Smokey" Briggs, Publisher
Division of Buckner News Alliance, Inc.
324 S. Cedar St., Pecos, TX 79772
Phone 915-445-5475, FAX 915-445-4321
e-mail news@pecos.net
Associated Press text, photo, graphic, audio and/or video material shall not be published, broadcast, rewritten for broadcast or publication or redistributed directly or indirectly in any medium.
We support Newspapers in Education
Copyright 2003 by Pecos Enterprise
---