|
Daily Newspaper and Travel Guide
for Pecos Country of West Texas
Opinion
Tuesday, Feb. 11, 2003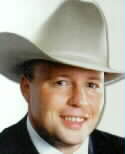 Sage
Views
By Smokey Briggs
<!=====paste copy here==========================>
I propose "Nato-light"

So, France, Germany and Belgium are not willing to commit to helping Turkey in a scenario where Iraq attacks Turkey in retaliation for Turkey supporting the U.S. against Iraq.
All three claim that to voice their support would be a step toward war _ no matter that they are bound by treaty and honor to come to the aide of a brother member of NATO.
Well, I have a solution for France, Germany and Belgium along with any other member of NATO who is getting squeamish about honoring that treaty.
I call my solution "Nato-light," _ just like NATO but not as filling.
Nato-light will consist of all the countries that are currently in NATO except the U.S.
Of course the military capabilities of Nato-light will be slightly degraded. Today, NATO commands the most powerful military machine in the world. Nato-light would command the equivalent of two-dozen spoiled children with sticks and popguns.
Oh well.
So, when the next deranged dictatorial megalomaniac which the European love of socialism/communism seems to breed raises his head and declares he is the great-grandson of Hitler, Mussolini and Stalin and heir to all that was theirs, Nato-light can take care of the problem.
When Nato-light is finished, we can call up the new Grand Ruler of Europe and cut a deal _ kind of the way Stalin and Hitler did with Poland in 1939.
"Lets see. Gee Mr. Evil, there are a few countries we would like to keep:
"Greece _ We keep. The food is fair and belly dancing is cool.
"Italy _ You get. Nothing worthwhile has come out of Italy since Cicero and Pizza. Cicero is dead and we make better pizza here.
"Poland _ Where is Poland? You keep it.
"Denmark _ Good cheese but not as good as Wisconsin. You can have it.
"Finland _ We keep. Anyway, the Finns have a history of not being conquered. You don't want to try.
"Bosnia and the rest of the Balkans _ We'll pay you to keep it. Let's say we throw France in and you keep both.
"Czechoslovakia _ We'll keep it. They make some very nice rifles there and the pastries are really good.
"France _ Never mind. Already got rid of that ridiculous country.
"Germany _ Budweiser makes good enough beer. You can have it.
"Spain _ Is Spain still a country?
"Portugal _ Something good comes from there but I forgot what it was. But we'll keep it.
"Belgium _ Who cares?
"England _ Bunch of socialists who cannot cook. You keep England and we'll keep Ireland and Scotland _ at least both have long histories of resisting tyranny, especially English tyranny. Both make better beer than the English too.
"There are probably a few more little countries over there. How about you keep them and we'll take 20 percent of the Gross National Product _ just send us a check at the end of the year.
"Nice doing business with you Mr. Evil. By the way, just in case you get any ideas about your own abilities because you managed to walk through Nato-light in a week _ we are not Nato-light. We are the country that whipped all of your grandfathers after they had whipped Nato-light the first time.
"If you mess with us, we will do the same thing and this time we have bigger bombs.
"Just send the check.
"Oh, and please send our regards to the leaders of Germany, Belgium and France at their new digs in the concentration camp." <!==========end copy==================>
---
---
Pecos Enterprise
York M. "Smokey" Briggs, Publisher
Division of Buckner News Alliance, Inc.
324 S. Cedar St., Pecos, TX 79772
Phone 915-445-5475, FAX 915-445-4321
e-mail news@pecos.net
Associated Press text, photo, graphic, audio and/or video material shall not be published, broadcast, rewritten for broadcast or publication or redistributed directly or indirectly in any medium.
We support Newspapers in Education
Copyright 2003 by Pecos Enterprise
---