NEWS PAGES

Obituaries
Archive

ADVERTISING
Commerce
Classified
Economic Development
TRAVEL
Area Papers
West Texas
STAFF
Smokey Briggs
Jon Fulbright
Peggy McCracken
Rosie Flores

LINKS
Other Sites
|
Weekly Newspaper and Travel Guide
for Pecos Country of West Texas
Opinion
Tuesday, August 28, 2007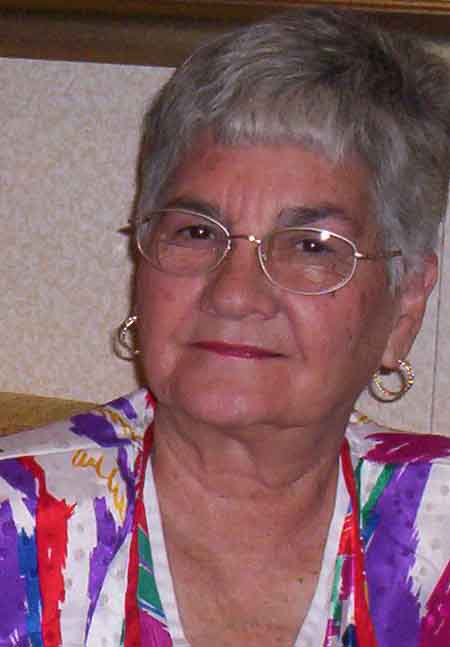 Squarely Pegged
By Peggy McCracken
<!=====paste copy here==========================>
Whirlwinds spin
grandma dizzy
Last week, I ran a chapter of my upcoming book for a column, because I was trying to get on the road to Uvalde. My friend and Mexican daughter, Polly Pena, had called to tell me her mother, Linda Villalon, was dying. I didnŐt think I could drive for five or six hours without stopping for a nap, but I had to give it a try. I made it.
It was good to spend time with Polly and to help her with final arrangements. Linda looked peaceful when I left Tuesday to visit my white daughter, Peggy Lynn, in Kerrville. She died Wednesday while we were touring the historic YO ranch to see exotic animals like those in the Pecos zoo. Then we walked along the Guadalupe River to relax before bedtime and pigged out on ice cream. It was a good visit.
The previous week, my longtime friend, Doris Hudnall, came from Lubbock with her granddaughter, Cynthia. We swam in the biggest and best outdoor pool in Texas, enjoyed a soda at the Fort Davis Drugstore and talked until our voice boxes gave out.
They were enroute to San Angelo to visit relatives and friends, including Betty Cook Cunningham, a former Pecos teacher. They went on to the coast to visit an aging aunt. I worried that they might run head-on into Hurricane Dean, but they report no problems and an enjoyable dip in the ocean.
ItŐs been a whirlwind two weeks, and another busy one is in the forecast. Where is all that leisure time an elderly great-grandmother is supposed to have?
ŇThe lifestyle of good people is like sunlight at dawn that keeps getting brighter until broad daylight.Ó Proverbs 5:18, CEV
EDITOR'S NOTE: Peggy McCracken is Enterprise business manager. Contact her at HYPERLINK "mailto:peg2@pecos.net" peg2@pecos.net <!==========end copy==================>
---
Pecos Enterprise
York M. "Smokey" Briggs, Publisher
324 S. Cedar St., Pecos, TX 79772
Phone 432-445-5475, FAX 432-445-4321
e-mail news@pecos.net
Associated Press text, photo, graphic, audio and/or video material shall not be published, broadcast, rewritten for broadcast or publication or redistributed directly or indirectly in any medium.
Copyright 2003-04 by Pecos Enterprise
---