|
Weekly Newspaper and Travel Guide
for Pecos Country of West Texas
Opinion
Friday, August 3, 2007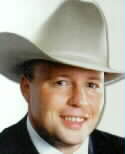 Sage Views
By Smokey Briggs
<!=====paste copy here==========================>
Overpaid federal workers
and other good jokes
"Are federal employees overpaid or underpaid?"
That was the lead in the Washington Post article that ran Wednesday regarding House subcommittee hearings into how federal employees get paid.
Okay, first I had to top laughing. Every government employee I ever heard of was overpaid. That one bunch of government employees is having a meeting to determine if another bunch of government employees is overpaid or underpaid is just funny, I do not care who you are.
Ninety nine times out of a hundred, if you are dealing with anyone who draws a government check what do you get?
Do you get polite, efficient, kick-butt service where the customer comes first? Do you feel like a customer?
Not often.
What you get if you are lucky is inefficient indifference and may the Lord have mercy on you if your problem falls outside the realm of some established procedure.
What you get if you are lucky is bureaucracy.
What you get if you are not so lucky is hell on earth - a toad-minded flunky that couldn't find real work possessing the personality of an overflowing toilette and the problem solving ability of a potato. And Mr. Toad-brain happens to have a high degree of control over some aspect of you life that some other toad-brain has decreed you must comply with or face serious consequences.
Now, what do you get when you walk into a real business? A business that cares if a customer is happy with the end result - the product. Simply - a business.
Now, why do you walk into businesses? You go because you want something. You want a product. You want a service.
Now, how many times have you voluntarily walked into a government office? How often do you really want their product - or is it because there is a proverbial gun poked in your ear?
If the local cops were not around to throw you in jail or remove you from your property for non-compliance, how many of us would traipse through a government office's front door?
Not many, I'm betting.
So, what it comes down to, is that government "sells" a product nobody wants. In the real world, people that sell products nobody wants do not make any money. The only way they can make a living is by robbing people either with a gun in their hand (or a government employee's gun backing them up).
So, anybody that works for government is, by definition, overpaid. Every cent of his or her salary represents overpayment.
Are federal employees overpaid?
What a joke. <!==========end copy==================>
---
Pecos Enterprise
York M. "Smokey" Briggs, Publisher
324 S. Cedar St., Pecos, TX 79772
Phone 432-445-5475, FAX 432-445-4321
e-mail news@pecos.net
Associated Press text, photo, graphic, audio and/or video material shall not be published, broadcast, rewritten for broadcast or publication or redistributed directly or indirectly in any medium.
Copyright 2003-04 by Pecos Enterprise
---