NEWS PAGES

Obituaries
Archive

ADVERTISING
Commerce
Classified
Economic Development
TRAVEL
Area Papers
West Texas
STAFF
Smokey Briggs
Jon Fulbright
Peggy McCracken
Rosie Flores

LINKS
Other Sites
|
Weekly Newspaper and Travel Guide
for Pecos Country of West Texas
Opinion
Tuesday, March 27. 2007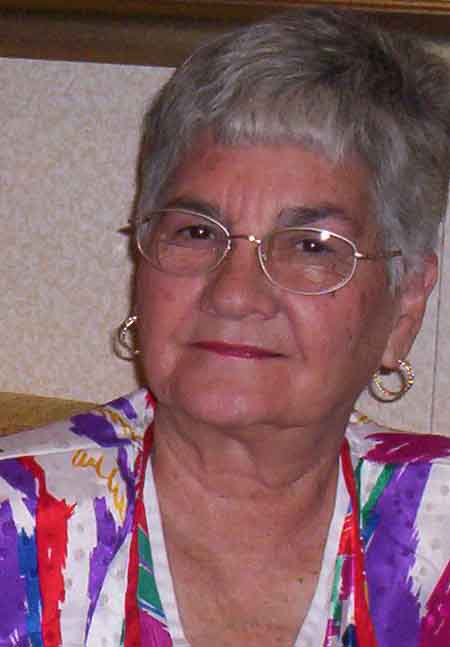 Squarely Pegged
By Peggy McCracken
<!=====paste copy here==========================>
Spring has sprung,
and what a leak!
Flash floods. Tornado clouds swirling overhead. Hail. Hot sun. Wind and dust. Baby chicks cheeping.
Yep, spring is here.
Spring officially arrived Wednesday, and Blackie the Hen appeared Thursday with seven fresh-hatched chicks in a rainbow of colors. She protected them with her wings while the fierce winds blew, rain fell, and hail pelted her back.
Too late I discovered the tiny babes couldn't hurdle the wide baseboard to enter the coop, where they and their mother would have been safe from the storms. So Blackie took the punishment, while her babies were warm and safe.
Watching God's creatures helps me understand how His love protects us from the storms of life. When Easter comes, we will remember how God sent his son, Jesus, to take our punishment upon himself so we won't have to suffer and die an eternal death. "By his stripes we are healed."
I was also reminded of that Friday when I attended the funeral of Clemente Jaramillo at Santa Rosa Catholic Church. In offering bread and wine to communicants, the priest said it not only celebrates Jesus' death on the cross, but also His promised return to take believers to Heaven to be with Him.
Mr. Jaramillo was 96 years old, but fought death until his last breath. God placed that will to live within each of us, and spring is His reminder that death does not have the last word. Even after a long winter when everything appears dead, He makes it all come to life again.
My chickens fulfill that promise of new life. Long may they cheep.
"You brought me up from the grave, O Lord, You kept me from falling into the pit of death…Weeping may go on all night, but joy comes in the morning." Psalm 30:3, 5b TEV
EDITOR'S NOTE: Peggy McCracken is Enterprise business manager. Contact her at peg2@pecos.net <!==========end copy==================>
---



Pecos Enterprise
York M. "Smokey" Briggs, Publisher
324 S. Cedar St., Pecos, TX 79772
Phone 432-445-5475, FAX 432-445-4321
e-mail news@pecos.net

Associated Press text, photo, graphic, audio and/or video material shall not be published, broadcast, rewritten for broadcast or publication or redistributed directly or indirectly in any medium.
Copyright 2003-04 by Pecos Enterprise
---