NEWS PAGES

Obituaries
Archive

ADVERTISING
Commerce
Classified
Economic Development
TRAVEL
Area Papers
West Texas
STAFF
Smokey Briggs
Jon Fulbright
Peggy McCracken
Rosie Flores

LINKS
Other Sites
|
Weekly Newspaper and Travel Guide
for Pecos Country of West Texas
Opinion
Tuesday, March 20, 2007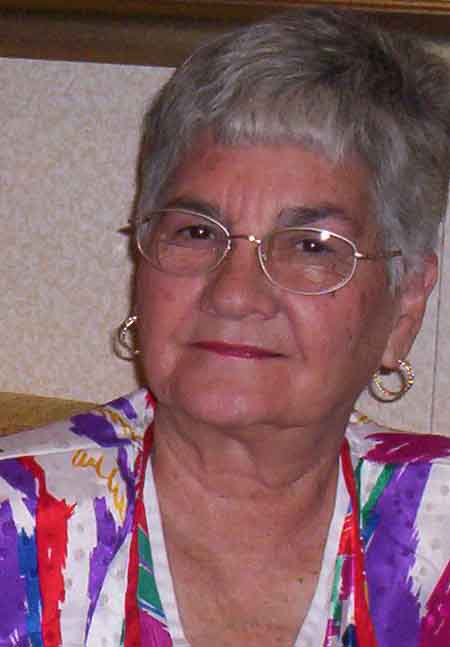 Squarely Pegged
By Peggy McCracken
<!=====paste copy here==========================>
Surf's up on island
in Caribbean sun
Cool rain, hot sun, clear water, brightly-colored fish, smooth beach, pounding surf. All of that and more marked my first trip to the little Mexican island of Cozumel, just off the Yucatan Peninsula.
Dana, my soon-to-be-18 granddaughter from St. Louis, joined me for a long weekend during spring break from college classes. We met in the Houston Intercontinental Airport for the final leg of our flights on Continental Airlines, arriving at the Cozumel airport at mid-afternoon Thursday, March 8.
Squeezing into a packed shuttle, we soon arrived at the Barracuda Hotel, billed as the only downtown hotel on the beach. That may be a little exaggerated, as hotels line the western shore. Maybe the others don't call the rocky shoreline a beach. The Barracuda does have sand, enclosed by a rock wall along the shore and dotted with tables and chairs where drinks and food are served around a pool.
Our room was on the ground floor, facing the bar, and the loud music made an afternoon nap impossible. The bar shut down about dark, thank God, but we still got loud music from the beach club/bar next door.
Unable to nap after our tiring trip, we tried out hammocks farther from the bar, then went out for dinner at the divers' restaurant; an expensive venue with little to recommend it.
Friday dawned cloudy and cool, and a mid-morning rain chased us into a taxi for a tour of the island's perimeter. Our driver pointed out Dzul-Ha beach club, the recommended spot for easy and interesting snorkeling. We stopped at another beach club, where Dana picked up shells along the beach. At another stop, she bought a Mexican dress, which she wore every day and still had on when she got back to St. Louis.
Determined to get in my snorkeling, I made that a priority on Saturday. We took a taxi to Dzul-Ha, rented snorkeling gear and found a soft spot on the beach where Dana could work on her tan. With the help of a dive instructor on a training swim, we located beautiful coral reefs and watched schools of yellow, orange and blue fish dart in and out. I saw a snake almost the same color as the sandy bottom, and a variety of plants.
The Caribbean sea is as clear as the Balmorhea pool, but salty. I had salt water running out of my nose for 20 minutes after we got out. I guess it was stored in my sinus cavities.
Sunday we rented a GEO Tracker and retraced the route around the island, stopping at some different beach clubs. One has a long, sandy beach and shallows for about 100 yards out, making a nice roped-off swimming area. Another, on the eastern shore at the southern tip of the island, offered a rocky barrier for surf to pound against. So pretty, but Dana wouldn't let me go in. "Too dangerous, Grandma." I read later that it does have an undertow, so I might have been swept out to sea, never to return. That night, we ate fried ice cream at a sidewalk café.
In between our joint adventures, I slept or sat on the porch and watched dive boats loading up at the pier or cruise ship patrons disembarking for their day in the sun. College kids crammed the beach bar in the afternoons, providing Dana some company. She made several forays alone to the nearby mall and shops, meeting some interesting people and gathering proposals. A nearby Internet Café helped her keep in touch with friends and family back home.
Our trip home was a little hairy, with the change to Daylight Saving Time in Texas but not in New Mexico. A storm in Houston and a computer glitch made all flights late, so we sat in the Cozumel Airport about four hours. Then when we got to Houston after our scheduled departure, we were handed tickets for standby on evening flights. After checking our bags for those flights, we discovered our connecting flights had not left yet, so we ran to the departure gates, which happened to be side-by-side. I watched her board the plane for St. Louis, then waited for my aircraft to arrive from Torreon, Mexico.
Since my bag didn't accompany me to Midland, and I was tired when my flight landed three hours late, I stayed overnight at the Airport Plaza, where I had left my car. The desk clerk gave me a toothbrush and paste, and I slept in the lightweight Cozumel hoodie I had bought as my only souvenir.
Forgetting the pool was closed for spring break, I hurried home for the 8:15 a.m. swim Tuesday morning. Oh well, home and the office looked good. The best part of going away is coming back.
"Lord, You have poured out amazing blessings on Your land!" Psalm 55:1, TEV
EDITOR'S NOTE: Peggy McCracken is Enterprise business manager. Contact her at peg2@pecos.net <!==========end copy==================>
---



Pecos Enterprise
York M. "Smokey" Briggs, Publisher
324 S. Cedar St., Pecos, TX 79772
Phone 432-445-5475, FAX 432-445-4321
e-mail news@pecos.net

Associated Press text, photo, graphic, audio and/or video material shall not be published, broadcast, rewritten for broadcast or publication or redistributed directly or indirectly in any medium.
Copyright 2003-04 by Pecos Enterprise
---