|
Weekly Newspaper and Travel Guide
for Pecos Country of West Texas
Opinion
Friday, March 2, 2007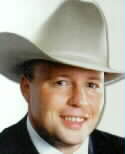 Sage Views
By Smokey Briggs
<!=====paste copy here==========================>
Why I did not publish
Randal Chance's allegations
On this editorial page there is a letter to the editor authored by Randal Chance. Chance is a former employee of the West Texas State School.
The school is a part of the Texas Youth Commission, aka, prison for juvenile delinquents.
Underneath his signature he included "TYC inspector general - West Texas Region" - which was a position he held for several years.
Chance is also the author of a book titled "Raped by the State."
According to Chance in his letter, The Monahans News failed to publicize his book, and in essence, helped cover up the abuses he reports he witnessed while he was an employee.
As most of you know, I publish both The News and the Enterprise.
So, just for the record, let me explain why Chance's allegations have never appeared in print in a newspaper that I publish, and probably will not anytime soon.
The reason is very simple - "Raped by the State" is one big wheelbarrow load of libel in which he accuses a whole passel of people of doing a lot of evil and disgusting things.
Libel occurs anytime you print something that makes another person look bad.
Calling someone a child molester makes him look bad in my book.
"But Smokey, you publish things that make people look bad all the time," you say?
I do.
That is because there is one absolute defense to libel - the truth. If it is true, I can print anything and not be guilty of libel. That is generally my standard for printing anything that damages a person's reputation. (There is not space within this column to get into all the intricacies of the law of libel, but this is the general rule).
If I feel like I can prove the statement is true, I feel justified in printing it.
If I do not have proof in my hands that someone actually did the evil deed, I am generally not going to accuse them of it in my newspaper. To do so would be unethical, and it would expose my newspaper to legal liability.
Now, this is the rub with Mr. Chance and his book.
About three years ago, he published his book making tons of accusations against tons of people at the West Texas State School - after he finished out his years as an employee at the school and retired.
In essence, these are crimes that he claims to have witnessed.
According to Chance, he tried to do all he could, but his efforts were just not enough to stop the rape and abuse of the juvenile inmates at the hands of their keepers.
So, he kept working there.
By finishing out his retirement before publishing his book, Chance lost all credibility with me.
If some of the things he writes about took place, the proper action would be to raise hell then and there - damn the consequences. Life is like that. Sometimes doing the right thing hurts.
In my book, if he felt he could wait till his retirement was secure before really raising hell about these abuses, then he must not have felt the abuses were all that important.
In any case, given these facts, I'm not going to print libelous statements about people based only on his accusations.
And he offered no proof other than the allegations in his book.
I did not print it then, and will not print it now.
And, I did not publicize his book. First, I did not find it credible, and second, I'm not in the "freebie" business. What Chance wanted from me was free publicity to help sell his book.
If Chance had wanted to purchase a non-libelous advertisement promoting his book, I would have gladly taken his money and printed it.
I like doing that.
Apparently the matter was not so important to him as to warrant the investing of his own money.
So, if you want something published in the newspaper - first it has to be newsworthy that day, and second, it cannot be libelous unless you can prove the accusations are true. <!==========end copy==================>
---
Pecos Enterprise
York M. "Smokey" Briggs, Publisher
324 S. Cedar St., Pecos, TX 79772
Phone 432-445-5475, FAX 432-445-4321
e-mail news@pecos.net
Associated Press text, photo, graphic, audio and/or video material shall not be published, broadcast, rewritten for broadcast or publication or redistributed directly or indirectly in any medium.
Copyright 2003-04 by Pecos Enterprise
---