NEWS PAGES

Obituaries
Archive

ADVERTISING
Commerce
Classified
Economic Development
TRAVEL
Area Papers
West Texas
STAFF
Smokey Briggs
Jon Fulbright
Peggy McCracken
Rosie Flores

LINKS
Other Sites
|
Weekly Newspaper and Travel Guide
for Pecos Country of West Texas
Opinion
Tuesday, February 27, 2007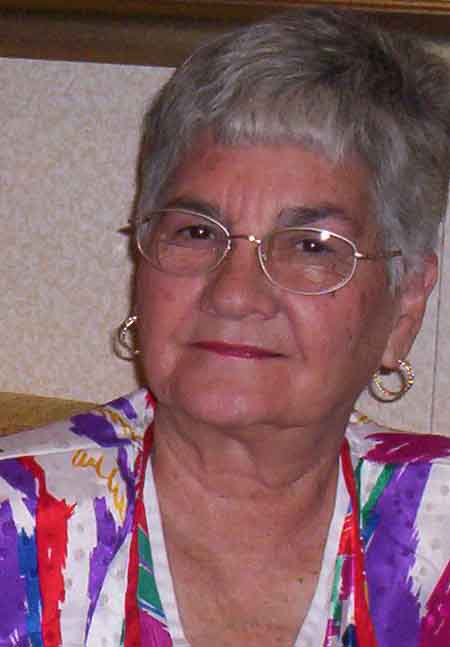 Squarely Pegged
By Peggy McCracken
<!=====paste copy here==========================>
Red Corvette puts
Grandma on road
Jeanne Brookshire doesn't look much like a retired Grandma as she reclines in her new red Corvette, breezing down the highway.
Since her retirement from the Reeves County Detention Center, Jeanne has helped Weldon at B&B Wrecker, but I suspect she prefers driving that classy sports car with the tires that never go flat.
Last weekend while on a road trip, Jeanne's instrument panel warned that she had a flat tire, but it wasn't flat. She was able to drive to the next town and find a place where she could buy new tires. At a handsome sum, I might add.
I've always admired Jeanne. Besides being pretty, smart and affable, she is a handyman deluxe. She took woodworking in high school when most girls were baking cookies in what we called "home ec."
She and Weldon remodeled their house on Plum Street, then traded it to their son, Jack, and moved out on Jackson Street. They are still improving the house once occupied by A.J. and Marion Carpenter. Jeanne says she painted some walls purple. I can just picture them.
Jeanne and Weldon have always had a few grandkids around. Juston still comes when he has a break from school. Now great-grands are beginning to draw the attention. They will have to learn to like eating out, because Jeanne still doesn't do much cookie baking.
"How happy are those who can live in Your house, always singing Your praises." Psalm 84:4, TEV
EDITOR'S NOTE: Peggy McCracken is Enterprise business manager. Contact her at peg2@pecos.net <!==========end copy==================>
---



Pecos Enterprise
York M. "Smokey" Briggs, Publisher
324 S. Cedar St., Pecos, TX 79772
Phone 432-445-5475, FAX 432-445-4321
e-mail news@pecos.net

Associated Press text, photo, graphic, audio and/or video material shall not be published, broadcast, rewritten for broadcast or publication or redistributed directly or indirectly in any medium.
Copyright 2003-04 by Pecos Enterprise
---