NEWS PAGES

Obituaries
Archive
Photos

ADVERTISING
Commerce
Classified
Economic Development
TRAVEL
Area Papers
West Texas
STAFF
Smokey Briggs
Jon Fulbright
Peggy McCracken
Rosie Flores

LINKS
Other Sites
|
Weekly Newspaper and Travel Guide
for Pecos Country of West Texas
Opinion
Tuesday, February 20, 2007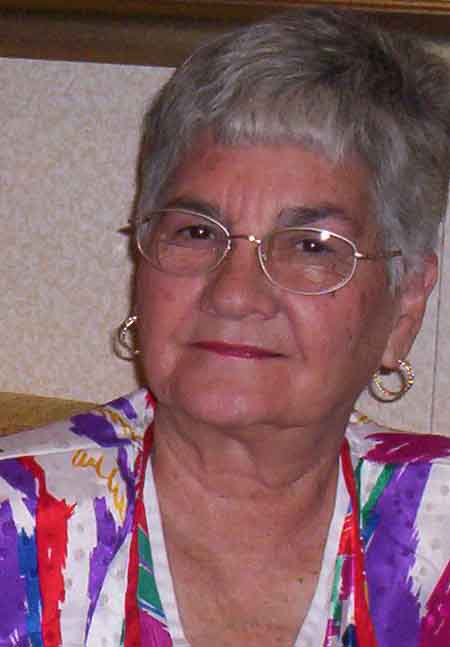 Squarely Pegged
By Peggy McCracken
<!=====paste copy here==========================>
I selling Rolexes
Do you want?
Doesn't that pitch just make you want to whip out your credit card and order a dozen or so of these beautiful watches? I picture the guy walking the streets of New York wearing a long overcoat lined with watches. Not Rolexes, of course, but knockoffs worth about $2 apiece.
That's the kind of mail that clutters up my inbox at work these days. Occasionally I will spot a legitimate business letter, such as the note from an advertising agency, telling me they paid the Dairy Queen bill I dunned them for. And I may delete a few legitimate emails in my haste to get rid of the spam. My accountant says I deleted a message from her, so now she clearly identifies them with her name in the subject line.
How often do we miss out on good things in life because we don't recognize them? Maybe the signals that someone loves us are not clear, and we ignore their advances. Maybe we miss an opportunity to help someone in need because we don't recognize the symptoms.
My niece, Sally Brooks, picked up on some symptoms last week and went to the emergency room when her chest hurt and her left arm went numb She had just run 21 "down-and-backs" in the Robert Junell sports complex at Angelo State University, where she coaches girls' basketball.
Doctors dissolved a clot in one heart artery, gave her medication for the remaining 30 percent blockage, and sent her home. Her husband, Kevin, told a San Angelo Standard-Times reporter that they thought at first they were being worrywarts over nothing, "but in hindsight it's a good thing we went."
Sally's team worried that they had caused the heart attack, because she was running to make good on a promise she made during Saturday's win over Midwestern State. Forward Lauren Weishuhn said Sally joked the running would give her a heart attack. She's glad it did, though, because it turned out to be a warning that could save her life.
We all get warnings that can save us grief if we recognize and heed them.
"Make them failures in everything they do, until they learn that You alone are called the LORD…" Psalm 83:17, 18 TEV
EDITOR'S NOTE: Peggy McCracken is Enterprise business manager. Contact her at peg2@pecos.net <!==========end copy==================>
---



Pecos Enterprise
York M. "Smokey" Briggs, Publisher
324 S. Cedar St., Pecos, TX 79772
Phone 432-445-5475, FAX 432-445-4321
e-mail news@pecos.net

Associated Press text, photo, graphic, audio and/or video material shall not be published, broadcast, rewritten for broadcast or publication or redistributed directly or indirectly in any medium.
Copyright 2003-04 by Pecos Enterprise
---