|
Weekly Newspaper and Travel Guide
for Pecos Country of West Texas
Opinion
Tuesday, February 13, 2007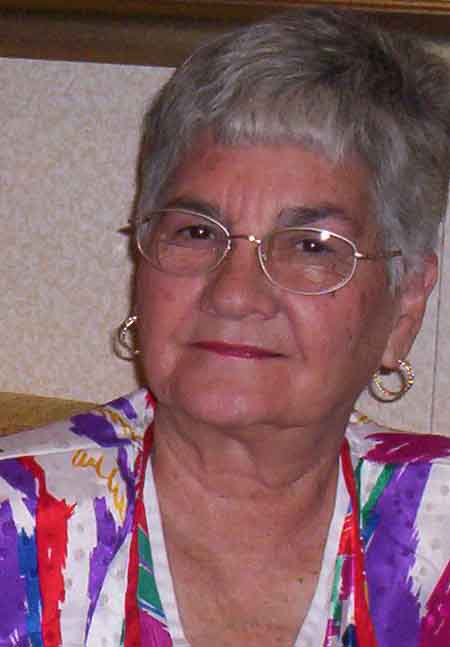 Squarely Pegged
By Peggy McCracken
<!=====paste copy here==========================>
Bird in hand worth
two in the bush
Here I sit dreaming about snorkeling in the warm, blue waters of the Caribbean 2000 miles away, when I have an Olympic pool with warm water just five blocks from my house.
After nursing an ear infection all winter, I got back into the swim last week during the adult water therapy sessions at the high school pool. It is such a blessing to be able to ease into the warm water and exercise sore, aching muscles.
Gigi Stroup is still at the helm, directing exercises to as few as two people. The number dwindled from around 20 last fall. I guess I am not the only one who doesnít like to get out in the early-morning cold.
I noticed last week another man had joined the group. You guys need exercise as much as we old women do. So get up, grab your trunks and head for the high school.
Usually, we swim from 8:15 to 8:45 a.m. Monday through Thursday, but the swim team leaves Thursday for the state meet in Austin. Then next week, TAKS testing takes precedence over exercising.
Congratulations to our Eagle swimmers for the boys Region I-4A title, and we wish them well in the state meet at the Jamail Aquatic Center at UT-A. Maybe my friend Barb will write about the meet for her UT publications and will send me a copy when our boys win.
My niece who lives in Austin will also be in a state meet this week with her Pflugerville girls basketball team. Way to go, Nancy Walling!
I never made it to a state meet in basketball, but have enjoyed cheering for my favorite team many a year. It gets the heart pumping even better than swimming laps.
ďA single day in your courts is better than a thousand anywhere else!Ē Psalm 84:10a, TEV
EDITORíS NOTE: Peggy McCracken is Enterprise business manager. Contact her at peg2@pecos.net <!==========end copy==================>
---



Pecos Enterprise
York M. "Smokey" Briggs, Publisher
324 S. Cedar St., Pecos, TX 79772
Phone 432-445-5475, FAX 432-445-4321
e-mail news@pecos.net

Associated Press text, photo, graphic, audio and/or video material shall not be published, broadcast, rewritten for broadcast or publication or redistributed directly or indirectly in any medium.
Copyright 2003-04 by Pecos Enterprise
---