|
Weekly Newspaper and Travel Guide
for Pecos Country of West Texas
Opinion
Tuesday, September 25, 2007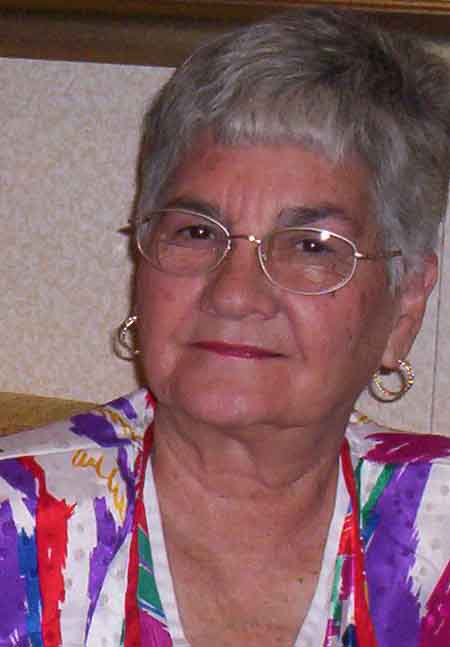 Squarely Pegged
By Peggy McCracken
<!=====paste copy here==========================>
Fall is not the time
to trash lawnmower
Don't wait until September to buy a lawnmower. I didn't do it on purpose, but when I bent a blade on my cheap little mower in the GodŐs Army backyard, I looked around for a new one.
Brownlee Hardware had one mower in stock, and it was much bigger and sophisticated than I wanted. Kim Ewing called it a Cadillac, and she is right. It is self propelled, offers mulching, side discharge or rear bagging. And the deck is easy to raise and lower so I can give the grass a slight trim instead of scalping the lawn.
While at Brownlee's I bought a blade for my little mower, hoping some charitable neighbor would come to my rescue when they saw me struggling to install it. I was not disappointed.
I did manage to get the old blade off by using "Liquid Wrench," and by adding a length of pipe (Jerry Workman calls it a cheater) to my little wrench to give me enough leverage to turn the rusty bolt.
It was the plastic package the new blade came in that I was wrestling with when Jerry strolled over to offer his services. He whipped out a pocketknife and had the package open in minutes.
Good thing, too, because the adapter didnŐt fit my mower, and he had to jerry rig it with big washers to keep the blade in place. It shimmied a little bit when I mowed the front yard, but stayed tight, so I suspect the shimmy is caused by a bent shaft. When I ran over a pipe with ears and bent the blade, I refused to stop mowing, because I had only a small patch left. Yes, guys, I realize that is a no-no.
I would have preferred to park the cheap mower, bent blade and all, in the alley and buy another one just like it. Too late in the season, though. Beggers can't be choosers.
GodŐs Army can keep the big Cadillac, and I will make do with my little shimmy-shake mower until spring, when new ones sprout in the stores.
Now I am hoping to have better luck finding a refrigerated air window unit that some merchant is dying to get rid of. GodŐs Army is in need of one for the new Grade K-1 unit that will meet in the He-Brews music room.
That music room retreat is a reward for the He-Brews youth who have worked for more than two years to clean up that nasty, dilapidated house we bought at tax sale. They pulled out rotten carpet, scraped broken tile off the concrete floors, painted and repaired until their hands bled.
Thanks to them and their director, Kim Ewing, for a pleasant place to meet. Y'all come Wednesday to see what they accomplished. Open house is from 3 to 7 p.m., and Ruth Luster is serving refreshments.
If the lawn is scraggly in places, you'll know the mower and I ran out of gas before we finished. We'll have it spiffy when the first child arrives for class next Tuesday, though, God willing and the rains don't come.
"They that wait upon the Lord shall renew their strength. They shall mount up with wings like eagles; they shall run and not be weary; they shall walk (behind a mower) and not faint." Isaiah 40:31, TLB
EDITORŐS NOTE: Peggy McCracken is Enterprise business manager. Contact her at HYPERLINK "mailto:peg2@pecos.net" peg2@pecos.net <!==========end copy==================>
---
Pecos Enterprise
York M. "Smokey" Briggs, Publisher
324 S. Cedar St., Pecos, TX 79772
Phone 432-445-5475, FAX 432-445-4321
e-mail news@pecos.net
Associated Press text, photo, graphic, audio and/or video material shall not be published, broadcast, rewritten for broadcast or publication or redistributed directly or indirectly in any medium.
Copyright 2003-04 by Pecos Enterprise
---