NEWS PAGES

Obituaries
Archive

ADVERTISING
Commerce
Classified
Economic Development
TRAVEL
Area Papers
West Texas
STAFF
Smokey Briggs
Jon Fulbright
Peggy McCracken
Rosie Flores

LINKS
Other Sites
|
Weekly Newspaper and Travel Guide
for Pecos Country of West Texas
Opinion
Tuesday, September 18, 2007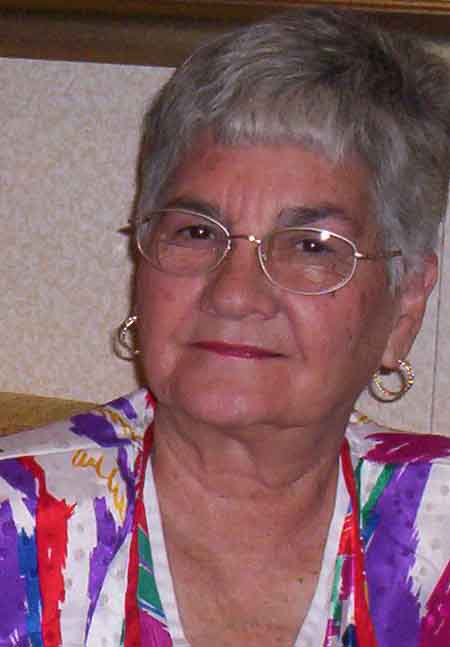 Squarely Pegged
By Peggy McCracken
<!=====paste copy here==========================>
Good fun is reward
for active seniors
Old age is a fun time, says my sister, Gail. She won three gold and silver medals in the womenÕs basketball Senior Olympics in San Diego, Calif. last week, despite losing all four games and being ÒterribleÓ in the free throws and hot-shot contests.
Pressing for details, I learn that their team took second place, because there were only two teams in their age bracket. And she had no competition in the contests.
ItÕs a little like Little League, she admitted, only without the parental pressure and wrangling. Everyone gets a medal for something.
ThatÕs my kind of competition. I looked up the event on the Internet and found that this particular Olympics takes place each year in September.
Besides basketball, there is badminton, billiards, ballroom dancing, bowling, golf, horseshoes, pickleball (whatever that is), shooting, womenÕs soccer, 5K and 10K races, racquetball, triathlon, menÕs softball, swimming, table tennis, tennis, track and field and fencing.
Hm. Maybe I could compete in the swimming event. And ballroom dancing. IÕve always loved to dance, but never had a partner. Horseshoes might not be too strenuous, and I have a backyard set that I could practice on.
Gail practices basketball on her patio, as well as with the home team in Albuquerque, N.M. She was a high school standout, and I am guessing she does well on this team, despite being the new girl on the block. Better than the medals, she spent time with her daughter and family who live in San Diego.
LetÕs hear it for old age and the freedom to do as much as we can and wish to do.
ÒDo you want a long, good life? Then watch your tongue! Keep your lips from lying. Turn from all known sin and spend your time in doing good. Try to live in peace with everyone, work hard at it.Ó Psalm 34:12-14, TLB
EDITORÕS NOTE: Peggy McCracken is Enterprise business manager. Contact her at HYPERLINK "mailto:peg2@pecos.net" peg2@pecos.net <!==========end copy==================>
---
Pecos Enterprise
York M. "Smokey" Briggs, Publisher
324 S. Cedar St., Pecos, TX 79772
Phone 432-445-5475, FAX 432-445-4321
e-mail news@pecos.net
Associated Press text, photo, graphic, audio and/or video material shall not be published, broadcast, rewritten for broadcast or publication or redistributed directly or indirectly in any medium.
Copyright 2003-04 by Pecos Enterprise
---