|
Weekly Newspaper and Travel Guide
for Pecos Country of West Texas
Opinion
Tuesday, September 11, 2007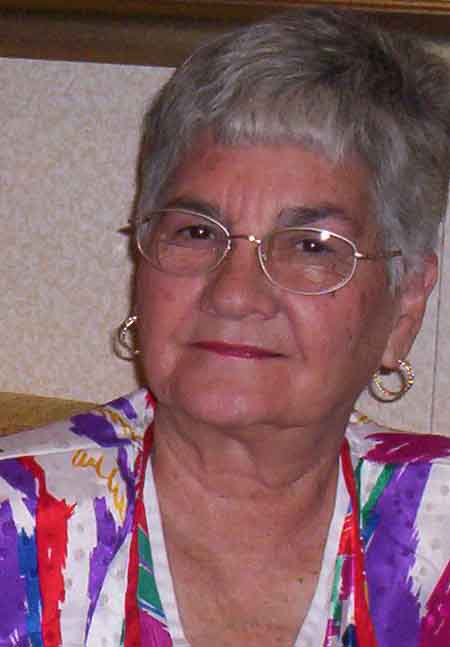 Squarely Pegged
By Peggy McCracken
<!=====paste copy here==========================>
Mind plays tricks
during naptime
Does you mind play tricks on you? I had an experience last week that haunts me and makes me wonder what is real and what is fantasy.
It was during my afternoon nap that I dreamed I sat my boss, Smokey, down on the floor of the office and explained to him how the town of Matador got its name.
"It's because the town had a doctor," I told Smokey. "Mata means "ill" in Spanish, and dor means doctor."
I had read that recently, I told him, and when I woke up I was still mulling over where I had read it. Maybe "Texas Highways magazine," I thought.
Wait a minute. Something is wrong here. Doctor in Spanish is medico. And mal is the word for "ill." Mata is more serious, like "dead." Then I remembered reading in National Geographic or Adventure magazine that a bull fighter is called a matador because he kills the bull.
My English-Spanish dictionary confirmed that matar means "to kill, to murder, to commit suicide, or overwork." Matador means "killer, murderer, bull fighter who kills the bull."
Now I am wondering how in the world I extrapolated that in my dreams to how the town of Matador got its name. And why I would be telling Smokey.
The only connection I can find is that Smokey recently helped me lay out the first chapter of my upcoming book, in which I describe how my grandfather homesteaded 160 acres in Motley County, for which Matador is the county seat.
In that chapter, I name the six children born to Mama and Daddy, including the firstborn, Peggy Jean. Mama was 34 years old and had trouble with the pregnancy. Due in part to bungling by a doctor from Matador, my big sister was stillborn and is buried in the Flomot cemetery.
How weird. That's not the first time my mind has concocted something and convinced me it was fact. Is it possible my philosophy professor was right: nothing is real, but a hodgepodge of atoms floating around in space?
"In the beginning God created the heavens and the earthÉ" Genesis 1:1a, CEV
EDITOR'S NOTE: Peggy McCracken is Enterprise business manager. Contact her at HYPERLINK "mailto:peg2@pecos.net" peg2@pecos.net
Critic's Corner
"Land of the High Sky: Stories along the Rio Pecos"
John Henry Wilson earned his first paycheck at the age of 8, when he worked 100 days at $3 per day for the Means and Evans ranch north of Pyote. It was 1914. He later operated the Cross Vee ranch established by his father near Pyote.
Wilson recorded many of his experiences on tape, which have been transcribed by his daughter and printed in a book titled "Land of the High Sky: Stories Along the Rio Pecos."
While attending Pecos High School, Wilson went to Austin for the state track meet in 1922. He said that when he saw everyone going down into a cellar, he ran to the top of the grandstands to see what he thought was a fire.
"What I saw was a twister coming right over Austin," he said. Accompanying the story is a photo of a tornado over the Capitol building on May 4, 1922.
After graduation, Wilson spent some time working in the oilfields before his father's death in 1944. His fame came from his gun collection, however, which grew to a museum in his ranch home. Included is a 45 Caliber Colt pistol taken from the body of General Francisco Villa on July 20, 1923 in Parral, Chihuahua, Mexico.
John Wilson died April 25, 1987, and Vol. 20, No. 3 of the Smith & Wesson Collectors News was dedicated to him. "He will do to ride the river with," wrote John Hall of Breckenridge. -Peggy McCracken <!==========end copy==================>
---
Pecos Enterprise
York M. "Smokey" Briggs, Publisher
324 S. Cedar St., Pecos, TX 79772
Phone 432-445-5475, FAX 432-445-4321
e-mail news@pecos.net
Associated Press text, photo, graphic, audio and/or video material shall not be published, broadcast, rewritten for broadcast or publication or redistributed directly or indirectly in any medium.
Copyright 2003-04 by Pecos Enterprise
---