|
Weekly Newspaper and Travel Guide
for Pecos Country of West Texas
Opinion
Tuesday, September 4, 2007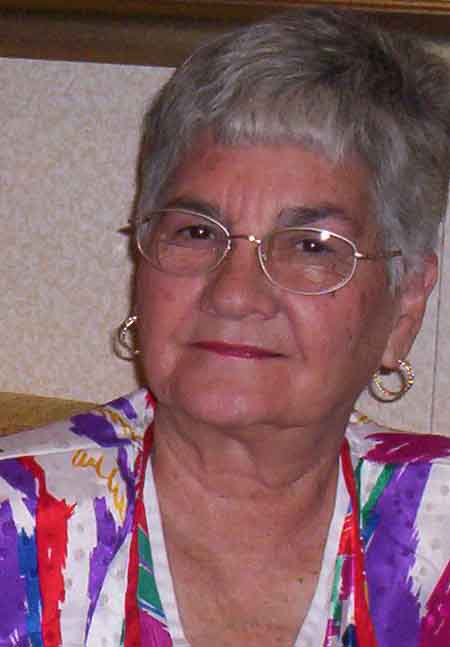 Squarely Pegged
By Peggy McCracken
<!=====paste copy here==========================>
Leggy chick learns
how to catch bugs
Blackie the mama hen scratches the dirt to show little Red how to find bugs and other goodies. Little Red, a leggy month-old chick, is the sole survivor of BlackieÕs latest hatch, which was only two to start with.
HereÕs the scenario: Laura Briggs dropped off two hens and a rooster to keep Blackie company after a dog killed her seven chicks back in May. My alter ego did not want company, and she sat on the nest all day to keep the rooster from doing his duty.
After I let her out of the pen to fend for herself, Blackie laid about a dozen eggs in a nest hidden in the carport. IÕm sure she would have tried to hatch those had I not discovered the nest and destroyed the eggs.
Next, Blackie chose a plastic drop cloth temporarily stored in the front flower bed underneath a bush for her hiding place. I found eight eggs in that nest and took away all but one. Two days later, Blackie chose to set on the three unfertilized eggs.
Being the compassionate grandma that I am, I borrowed four fertilized eggs from the other two hens and put them under Blackie. WhitieÕs two didnÕt hatch, but RedÕs did, so Blackie had two cute little red chicks for a few days.
I guess a cat got one of the babies, and Blackie takes the remaining one up in the peach tree to roost. I donÕt know how she gets the little one up in the tree, but it sits on her back for awhile before burrowing underneath her for the night. They sit still for me to admire them, but when theyÕre on the ground, Blackie chirrs a warning when I come close, and the both run for cover.
Maybe I will let Whitie or Red take their turns on the nest this fall. I love to watch little chicks follow the leader and scratch for bugs.
ÒYou can be sure that the Lord will protect you from harm. Proverbs 4:26, CEV
EDITORÕS NOTE: Peggy McCracken is Enterprise business manager. Contact her at HYPERLINK "mailto:peg2@pecos.net" peg2@pecos.net <!==========end copy==================>
---
Pecos Enterprise
York M. "Smokey" Briggs, Publisher
324 S. Cedar St., Pecos, TX 79772
Phone 432-445-5475, FAX 432-445-4321
e-mail news@pecos.net
Associated Press text, photo, graphic, audio and/or video material shall not be published, broadcast, rewritten for broadcast or publication or redistributed directly or indirectly in any medium.
Copyright 2003-04 by Pecos Enterprise
---