|
Weekly Newspaper and Travel Guide
for Pecos Country of West Texas
Opinion
Friday, April 27, 2007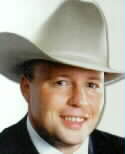 Sage Views
By Smokey Briggs
<!=====paste copy here==========================>
Why arenít shooting
ranges dangerous?
I have spent my life around guns. I was born into a family that owned and used guns the same way they used other tools. We owned guns, hammers, saws, carsÖ
From early on I was taught how to use those tools - and when to use them.
For my sixth birthday I was given a single-shot, lever-action, Ithaca .22 caliber rifle. I still own it, and it is one of my most cherished possessions.
I still remember that day, the trip to the gunsmith where the stock was cut down to fit, and the first rounds I fired with my father standing by my side.
It was a big day for me.
Of course, it did not just happen. Prior to that day I had been instructed in every aspect of firearms safety. I could recite the rules of firearms safety better then than I can today.
No mistakes were allowed. Like driving a motor vehicle, with a firearm comes great responsibility to use it correctly and safely.
And, so I have. v Since that day nearly 36 years ago, I have sent thousands and thousands of rounds down range at targets and a few of Godís creatures that looked tasty.
When my friends and family get together, we donít play football, or cards, or Monopoly - we shoot.
I have waked the hallways of at least a hundred gun shows.
I have frittered away countless dollars of hard-earned money at public gun ranges populated with strangers with guns.
I have shot with groups of men and boys I knew, and thousands who I did not.
I have hunted with scores of men.
Yet, in all that interaction with men and women carrying and shooting firearms, I have never witnessed a single crime committed during any of these moments.
Not one.
People at gun shows are very polite.
People at shooting ranges are very polite.
Amazingly, while rubbing shoulders with thousands of strangers, dickering over guns and stuff, talking politics, even making eyes at girls (a long time ago) nobody ever got mad and shot me, or me them.
Not one time have I seen an argument escalate into a gun battle.
Well, most people are polite in such situations. I was shooting at Rustic Range near Lubbock one Saturday afternoon when three would-be gangsters decided to make use of the facility.
My shooting partner, a former Marine, and I observed their arrival.
The gangsters were not served - strictly because they looked and talked like stereotypical criminals.
They started to make a fuss.
A few of us on the firing line were attracted to the brewing commotion.
The one doing most of the mouthing-off got a tap on the shoulder from his more observant comrade.
He turned, and there we were. I only knew one person in the group facing the gangsters. But, we were a half-dozen men with pistols and rifles.
Nobody said a word.
No words were needed.
Quietly, the three got back into their van and left.
The end.
At hundreds of gun shows and hundreds more events, where I have been surrounded by strangers with loaded guns, nothing bad ever happened.
No lunatic jumped up and decided to start shooting people.
And, Iíve never even heard of such a thing happening in such a setting.
Why is it that lunatics intent on killing people they do not know choose colleges, schools, restaurants and malls as good places to commit murder, rather than shooting ranges and gun shows?
Why is it that crimes committed with guns have nearly tripled in jolly old England since the nearly complete gun ban passed there in 1998?
I wonder why? <!==========end copy==================>
---
Pecos Enterprise
York M. "Smokey" Briggs, Publisher
324 S. Cedar St., Pecos, TX 79772
Phone 432-445-5475, FAX 432-445-4321
e-mail news@pecos.net
Associated Press text, photo, graphic, audio and/or video material shall not be published, broadcast, rewritten for broadcast or publication or redistributed directly or indirectly in any medium.
Copyright 2003-04 by Pecos Enterprise
---