NEWS PAGES

Obituaries
Archive

ADVERTISING
Commerce
Classified
Economic Development
TRAVEL
Area Papers
West Texas
STAFF
Smokey Briggs
Jon Fulbright
Peggy McCracken
Rosie Flores

LINKS
Other Sites
|
Weekly Newspaper and Travel Guide
for Pecos Country of West Texas
Opinion
Tuesday, April 24, 2007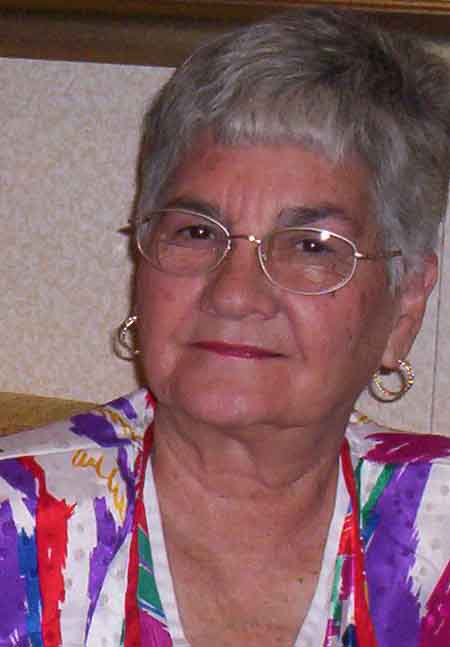 Squarely Pegged
By Peggy McCracken
<!=====paste copy here==========================>
On one wing
and a prayer
Christie Blake said she has not been able to do anything since breaking her wrist recently. Not even the needlework that keeps her hands busy while she rests in a chair.
She wears a black splint, which she can take off to shower or to scratch where it itches. That's much better than a cast, she said.
Not wanting either a splint or a cast, I have taken it upon myself to heal an arm that I hurt in a fall two months ago in Cozumel. Hefting heavy boxes of records last week made it feel like the bone was broken, but I am guessing it is just a sprain.
Whatever the problem, I decided to splint myself and see if I could keep from using the arm. On Friday, I made a makeshift sling by opening a button on the front of my shirt and putting my hand inside, mimicking Napoleon.
That kept the arm comfortable, and reminded me not to use it. I took two of my teenage guitar students who were out of school during TAKs testing to move the rest of the boxes for me while I used my left hand to enter data into the computer and make my deposit. I even wrote the deposit slip with my left hand.
Brushing my teeth that night was something else. I did get them brushed, but how do you floss with one hand? Out came righty for that task.
I used both hands to take a heavy casserole out of the refrigerator to warm up turnips and greens for supper. And righty stirred the cornbread batter. That didn't hurt too much.
Saturday, I worked all day and into the night on a book I am compiling, and that didn't put a strain on the arm. I did use it a little moving water hoses and cleaning out the chicken's water bowls. That kept it from getting too stiff from disuse.
Then came Sunday, and I played the piano for services at West Park. That didn't hurt much, either, so I was feeling my oats. After a nap and snack of walnuts dipped in melted chocolate chips, I decided to drain the gasoline out of my mower, which I suspected was fouled with water.
Not only did it take two hands to tip the mower over, I had to lift it high in the air to get all the gas to drain. Or most of it. The last tablespoonful wouldn't drain, and I stuck a paper towel in to sop it up.
As I expected, water settled to the bottom of the jar holding the drained gasoline. The mower should run now, if I just had a good arm to pull the starter rope. Feeling an ache even as I type (with two hands), I am thinking, "maybe Manana."
"…with his strong hand, his powerful arm, his love is eternal." Psalm 136:12, TEV
EDITOR'S NOTE: Peggy McCracken is Enterprise business manager. Contact her at peg2@pecos.net
Your View
Reader feels guns will continue to bring violence
To The Editor:

I feel compelled to respond to some of what I have heard in the various media this week with the incident at Virginia Tech.

I respect people's views regarding the amount of gun controls we should or should not have in this country. But it is sad when we call it our God given right and call those that see it differently idiots or other names.

All this only adds fuel to the fire. We can talk, I hope, with each other respectfully. My Lord, Jesus, told His disciple, Peter, to put up the sword when he went to defend Him. We live on the grace side of the cross and I have a hard time seeing Christ using a gun in any circumstance. He said, as one parent of young lady that died this week said, "Father, forgive them for they know not what they do!"

Christ taught us to follow the way of love and forgiveness. I do not expect the world to understand this and God ordained government to carry out the laws. But we all can in a free society express respectfully what we feel that law should be. People who struggle mentally need to be helped and having guns so accessible will continue to bring violence in many situations. Let's choose life and live to the fullest.

Jesus say's "I am the way, the truth and the Life!" Respectfully submitted,
SYLVIA DANNELLEY-MCCREE <!==========end copy==================>
---



Pecos Enterprise
York M. "Smokey" Briggs, Publisher
324 S. Cedar St., Pecos, TX 79772
Phone 432-445-5475, FAX 432-445-4321
e-mail news@pecos.net

Associated Press text, photo, graphic, audio and/or video material shall not be published, broadcast, rewritten for broadcast or publication or redistributed directly or indirectly in any medium.
Copyright 2003-04 by Pecos Enterprise
---