|
Weekly Newspaper and Travel Guide
for Pecos Country of West Texas
Opinion
Tuesday, April 10, 2007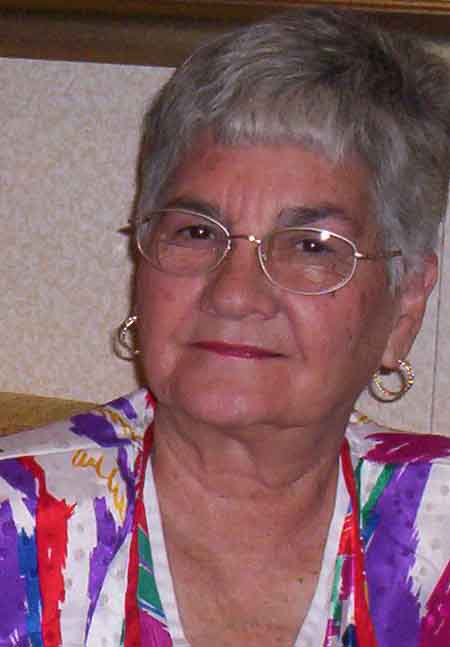 Squarely Pegged
By Peggy McCracken
<!=====paste copy here==========================>
Homestead is gone
but not forgotten
Flomot was nothing but a post office at a ranch house when my Grandpa Gunn homesteaded a half section on the Floyd-Motley County line, at the turn of the 20th Century.
Half a century later, I played near the half-dugout rock house Grandpa built. It was used for grain storage then, and infested with mice and rattlesnakes. Our cousins, "Boots" and Alta Gunn, farmed the home place and grew enough watermelons to share with family and friends.
We climbed nearby Sharptop Peak and its fraternal twin, Flattop. Later I learned they were called the Quitaque Peaks, sentinels in the valley dubbed the Quitaques for the Indians who lived there.
I never knew my grandfather, Licurgus Aurelious Gunn, and Daddy said little about him. Another granddaughter, Amanda Hazel Gunn Cobb, described him as looking distinguished in his dark suit, beautiful white hair and beard and black brows. His "courtly, gentle manners" made all his family feel special. He never swore or lost his patience and believed it was better to suffer wrong than to go to court.
Daddy said he suffered wrong at the hands of a man from Lockney who "crooked him out of the farm." I don't know the details, but think he must have mortgaged the farm to establish a lumberyard in Lockney. He also owned rent houses in Turkey, operated a freight business and delivered mail on a star route.
I suppose he delivered mail from the Flomot Post Office, which later moved about six miles east where a cotton gin was built to serve farms in the valley. By the time I was born in 1935, Flomot was a bustling little town, with two cotton gins, farm implement dealer, two grocery stores, several restaurants and service stations, but it gradually lost business to the larger towns of Quitaque, Turkey and Matador.
When my four siblings and I gathered at the remains of the school building in 2005 for the triennial homecoming, one gin, a post office and an insurance agency were all that remained. And I'm not sure the gin was operable.
No buildings are visible from the road at the Gunn homestead, nor on any of the farms Daddy rented while raising us. The orange stucco house on the Sebastian Skinner place, where he and Mama retired from farming, has since been razed. Ruth Skinner Lee said they would preserve the well house and barn, which Daddy and Mr. Skinner built with concrete blocks they made by hand.
Perhaps a few of the rocks Grandpa Gunn used to build his dugout mark the spot where it all began, and the concrete blocks mark where it ended. There are no Gunns at Flomot, but I hope they are not forgotten.
"A good reputation is more valuable than the most expensive perfume." Eccl.7:1, TLB
EDITOR'S NOTE: Peggy McCracken is Enterprise business manager. Contact her at HYPERLINK "mailto:peg2@pecos.net" peg2@pecos.net <!==========end copy==================>
---
Pecos Enterprise
York M. "Smokey" Briggs, Publisher
324 S. Cedar St., Pecos, TX 79772
Phone 432-445-5475, FAX 432-445-4321
e-mail news@pecos.net
Associated Press text, photo, graphic, audio and/or video material shall not be published, broadcast, rewritten for broadcast or publication or redistributed directly or indirectly in any medium.
Copyright 2003-04 by Pecos Enterprise
---