NEWS PAGES

Obituaries
Archive

ADVERTISING
Commerce
Classified
Economic Development
TRAVEL
Area Papers
West Texas
STAFF
Smokey Briggs
Jon Fulbright
Peggy McCracken
Rosie Flores

LINKS
Other Sites
|
Weekly Newspaper and Travel Guide
for Pecos Country of West Texas
Opinion
Tuesday, April 3, 2007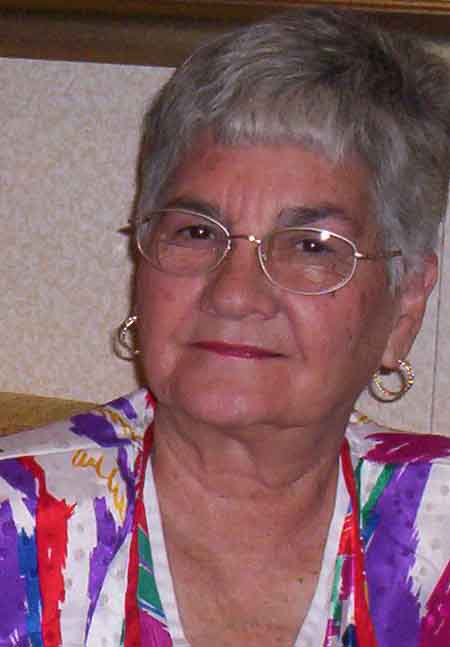 Squarely Pegged
By Peggy McCracken
<!=====paste copy here==========================>
Income tax online
beats out old way
Did you ever understand the instructions for filling out IRS Tax Form 1040 and all the attachments? What a headache it was when Leon and I used to pore over the forms and try to figure out what goes where. We'd always end up in an argument, and I would flounce out of the room and leave him to go it alone.
Not anymore. Now I go online to access 1040 forms, pay with a credit card, answer a few questions, and I am done! The forms go to the IRS electronically, and my printer spits out a hard copy for the file. This year it took just over an hour, and my $27 refund will be deposited to my checking account in a few weeks.
Paying income tax is not fun, any way you go about it. Struggling with tax forms adds insult to injury. That's the price we pay for having Uncle Sam take care of us from the cradle to the grave, I guess. Those paper forms would have put me in an early grave if I'd had total responsibility for them.
As I get closer to that grave, I find the computer more complicated, but more useful. The tax program is just one of many that simplify life.
Take Google, for example. Ever since I first used that search engine to find something on the web, Google has found the answer to hundreds of questions. Last year, we added its search capabilities to the Enterprise web site, so you can find any page by entering some word or phrase on that page.
For example, I am using it to search for columns I have written about Flomot as I compile them into a book. This week, I learned that the Desktop Google will index everything on my computer and let me search my own files. Hallelujah! Not only did I find stuff I wrote, but everything my brothers, sisters and friends have written about Flomot and sent to me by e-mail.
Oh, and it indexed the photos, too. Some of them will go in my Flomot book.
And when the book is ready for the printer, I shall e-mail the electronic pages to a printer, who will then accept orders through a web site, ship the books and pay me a share of the proceeds.
Hooray for computers, broadband connections and computer-to-plate printers. Now all I have to do is turn back the computer clock that automatically sprang forward Sunday. I guess there is such a thing as too much automation.
"In the farthest corners of the earth the glorious acts of God shall startle everyone." Psalm 65:8, TLB
EDITOR'S NOTE: Peggy McCracken is Enterprise business manager. Contact her at peg2@pecos.net <!==========end copy==================>
---



Pecos Enterprise
York M. "Smokey" Briggs, Publisher
324 S. Cedar St., Pecos, TX 79772
Phone 432-445-5475, FAX 432-445-4321
e-mail news@pecos.net

Associated Press text, photo, graphic, audio and/or video material shall not be published, broadcast, rewritten for broadcast or publication or redistributed directly or indirectly in any medium.
Copyright 2003-04 by Pecos Enterprise
---