NEWS PAGES

Obituaries
Archive
Photos

ADVERTISING
Commerce
Classified
Economic Development
TRAVEL
Area Papers
West Texas
STAFF
Smokey Briggs
Jon Fulbright
Peggy McCracken
Rosie Flores

LINKS
Other Sites
|
Weekly Newspaper and Travel Guide
for Pecos Country of West Texas
Opinion
Tuesday, January 30, 2007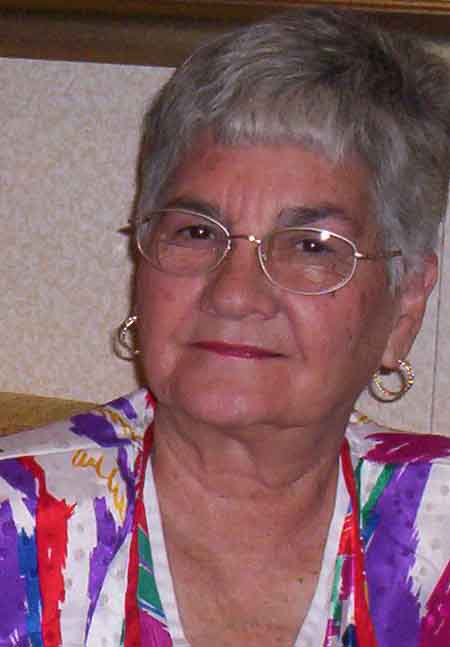 Squarely Pegged
By Peggy McCracken
<!=====paste copy here==========================>
Donít count years,
but miles traveled
Is there anything significant about the number 72? That is the year I went to work for the Enterprise, but other than that, I donít see anything special about it. So when my birthday arrives Wednesday, I am going to take off a year instead of adding one. Then I will be 70.
That is only 20 years older than most of my closest friends. They donít seem to mind that much of a spread, but if I keep getting older, I may not be able to keep up with them.
Pam Rasberry says she celebrated turning 50 in December by going to Memphis, Tenn. Then in January she cruised down to Cozumel, Mexico with her significant other. That is where I hope to go next to get away from this wintry weather.
Jacques Costeau labeled the clear waters of the Caribbean off Cozumel as the best place in the world to scuba dive. I would have to take more than one year off my age to be able to dive with a heavy air tank, but I can snorkel on the surface and make shallow dives.
Brenda Virgin said snorkeling is great in that area, but to watch out for the coral. If you brush up against it, you can get an infection. The hotel where I am thinking of staying offers free snorkeling gear and a skin suit to protect against the coral and stinging fish.
The coral reef is within swimming distance of the beach, so we may not even have to rely on a boat to take us out. Oh, I can feel that warm water now, and see the colorful fish swimming beneath me.
Sunday morning, Valentin Almarza sang one of his compositions about seeing God in the mountains, the moon and the stars. He didnít mention the ocean, so I guess he hasnít been to Cozumel. I will have to take some underwater photos to show him.
This trip is one of those things I have often thought I would like to do, but never made the effort. Now I am smelling the ocean breezes.
ďHow lovely is Your dwelling place, O Lord Almighty.Ē Psalm 84:1, TEV
EDITORíS NOTE: Peggy McCracken is Enterprise business manager. Contact her at peg2@pecos.net <!==========end copy==================>
---



Pecos Enterprise
York M. "Smokey" Briggs, Publisher
324 S. Cedar St., Pecos, TX 79772
Phone 432-445-5475, FAX 432-445-4321
e-mail news@pecos.net

Associated Press text, photo, graphic, audio and/or video material shall not be published, broadcast, rewritten for broadcast or publication or redistributed directly or indirectly in any medium.
Copyright 2003-04 by Pecos Enterprise
---