NEWS PAGES

Obituaries
Archive
Photos

ADVERTISING
Commerce
Classified
Economic Development
TRAVEL
Area Papers
West Texas
STAFF
Smokey Briggs
Jon Fulbright
Peggy McCracken
Rosie Flores

LINKS
Other Sites
|
Weekly Newspaper and Travel Guide
for Pecos Country of West Texas
Opinion
Tuesday, January 23, 2007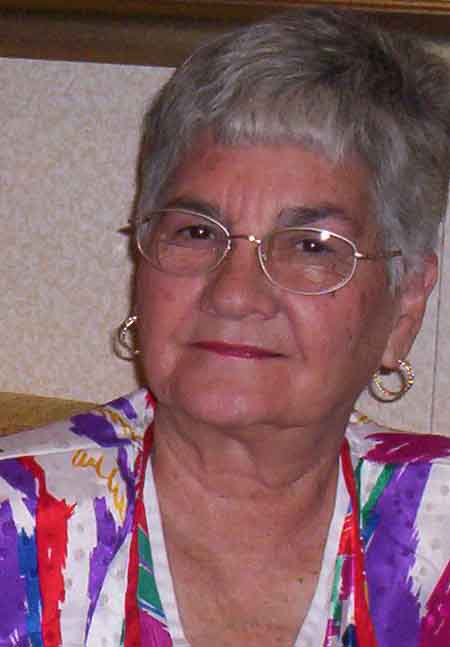 Squarely Pegged
By Peggy McCracken
<!=====paste copy here==========================>
Snow day offers
break in routine
Gail's Sunday night email says snow is falling again in the Sandia Mountains of New Mexico. "People are getting tired of white," she admits, although she has been having fun playing in the snow. She warned me earlier that the weather map shows more snow for Pecos than for Albuquerque.
By the time this hits the press, we may be covered in white. That's OK by me. This column goes to the office via electronics, so I can stay home if I want to.
I enjoyed the inch of snow we had last week. I called in "snow day" and sat at my computer to update some web pages. That is, after I harvested some of the beautiful, fluffy stuff for snow ice cream.
It's not as much fun to play in the snow alone, but my chickens refused to get down off the roost to play with me. I understood their not wanting to get out of bed, but they weren't exactly snuggled in blankets. That bare pomegranate tree offers no protection from rain, wind, snow or anything else except predators.
The snow had melted off by mid-afternoon, anyway, and icicles were dropping off my house. Yes, I have the only icicles in the neighborhood, due to a heater duct that runs through the attic. It either needs insulation or a better location. My gas bill is going to be out of sight.
The weekend prediction of snow was a little wet (pun intended). We did get snow Saturday morning, but instead of six inches deep, the big flakes were six inches apart. My soggy chickens had dried off by mid-afternoon and enjoyed digging for bugs and worms in the soft dirt.
Folks to the south of us had more ice than we did. Laughlin Air Force Base at Del Rio even closed for two days, said my son David. I-10 between San Antonio and Fort Stockton closed for awhile.
We desert rats enjoy pleasant weather so much of the time, that a little snow and ice is a welcome respite. I am just glad it doesn't last long.
"Lord, you have poured out amazing blessings on your land!…" Psalm 85:1a
EDITOR'S NOTE: Peggy McCracken is Enterprise business manager. Contact her at peg2@pecos.net <!==========end copy==================>
---



Pecos Enterprise
York M. "Smokey" Briggs, Publisher
324 S. Cedar St., Pecos, TX 79772
Phone 432-445-5475, FAX 432-445-4321
e-mail news@pecos.net

Associated Press text, photo, graphic, audio and/or video material shall not be published, broadcast, rewritten for broadcast or publication or redistributed directly or indirectly in any medium.
Copyright 2003-04 by Pecos Enterprise
---