NEWS PAGES

Obituaries
Archive
Photos

ADVERTISING
Commerce
Classified
Economic Development
TRAVEL
Area Papers
West Texas
STAFF
Smokey Briggs
Jon Fulbright
Peggy McCracken
Rosie Flores

LINKS
Other Sites
|
Weekly Newspaper and Travel Guide
for Pecos Country of West Texas
Opinion
Tuesday, January 9, 2007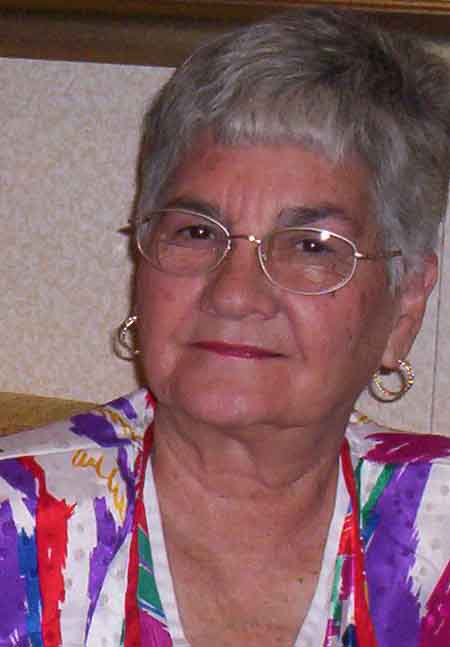 Squarely Pegged
By Peggy McCracken
<!=====paste copy here==========================>
Peace or war,
itís your choice
Scottish plaid seems out of place in Texas, but it is big in Arlington once a year. Eileen Mattei writes in the June, 2006 issue of Texas Highways that Maverick Stadium in Arlington turns into Scotland West every June.
What caught my eye in this piece is Matteiís description of the 65 clans gathered last year to play bagpipes, dance, taste whiskey and toss the caber.
ďMy favorite is Clan Gunn, whose motto, roughly translated, is Either Peace or War (Your Choice). It just happens that I am descended from Clan Gunn, the family known more for war than peace. So maybe genes are at least partly responsible for my penchant to fight first and ask questions later.
I havenít gotten used to seeing men in skirts, but I can better understand their purpose now that I know the seven yards of plaid that forms the skirt is also used as a bed and a tent. To put it on, you place the cloth on the ground, pleat it, lie on top of it and wrap the belt around the waist. (Since men wear nothing under the kilt, I wonder if they hide behind a tree to do this little exercise).
Each clan has its own plaid pattern and color. Iíve had vendors try to sell me some of the Clan Gunn plaid, but so far I have resisted the urge to invest in the past. The festival sounds like fun, though, and I may propose that my Gunn clan attend the 2008 festival. Weíre already committed for a family reunion in Austin Memorial Day, so wouldnít want to go to Arlington in early June this year.
If we do go, I donít think I will have much trouble resisting the traditional meat dish called haggis. It is a sheep stomach stuffed with oats, organ meats and spices. The American version is made with beef and liver, turnips and potatoes. They say it tastes something like sausage.
Clan Gunn started one too many wars, and other clans ganged up on them, according to historical accounts I have recently received. They were forced to live on a strip of land along a cliff, so narrow they had to tie their kids to a tree to keep them from falling off the cliff.
I think the McCracken clan hails from Scotland, too. Seems I read that some of Leonís ancestors were crowded out and moved to Ireland before immigrating to America.
While I am not particularly interested in digging up distant relatives, a visit to the festival might be interesting.
ďSo each generation can set its hope anew on God, remembering His glorious miracles and obeying His commands. Then they will not be like their ancestors - stubborn, rebellious and unfaithful, refusing to give their hearts to God.Ē Psalm 18:7, TEV
EDITORíS NOTE: Peggy McCracken is Enterprise business manager. Contact her at peg2@pecos.net <!==========end copy==================>
---



Pecos Enterprise
York M. "Smokey" Briggs, Publisher
324 S. Cedar St., Pecos, TX 79772
Phone 432-445-5475, FAX 432-445-4321
e-mail news@pecos.net

Associated Press text, photo, graphic, audio and/or video material shall not be published, broadcast, rewritten for broadcast or publication or redistributed directly or indirectly in any medium.
Copyright 2003-04 by Pecos Enterprise
---