NEWS PAGES

Obituaries
Archive

ADVERTISING
Commerce
Classified
Economic Development
TRAVEL
Area Papers
West Texas
STAFF
Smokey Briggs
Jon Fulbright
Peggy McCracken
Rosie Flores

LINKS
Other Sites
|
Weekly Newspaper and Travel Guide
for Pecos Country of West Texas
Opinion
Tuesday, May 29, 2007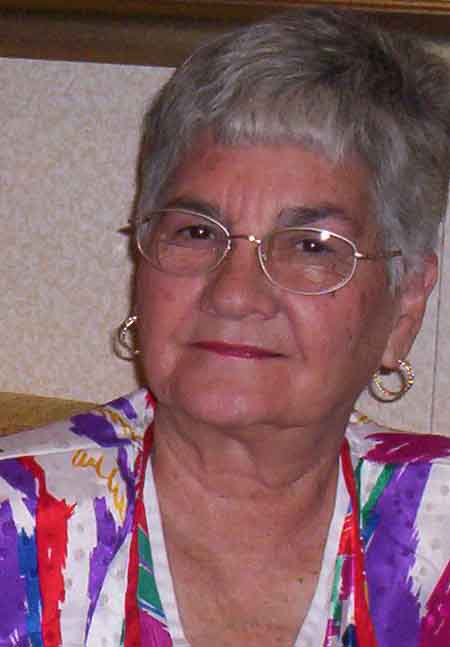 Squarely Pegged
By Peggy McCracken
<!=====paste copy here==========================>
Double checking quote
no sure cure for senility
Tommy Williamson's sharp eye caught a mistake in my scripture reference that closed last week's column. In quoting the preacher about remembering the creator in the days of your youth, I labeled it from Proverbs instead of Ecclesiastes 12:1.
I think King Solomon wrote both, so it is not that big of a mistake, but I don't like to make mistakes. Checking again to see why I would have mislabeled a scripture I know so well and have quoted many times, I found the first 11 chapters of Ecclesiastes missing from the paperback NIV Bible I used. Chapter 12, from which I quoted, is on a pace facing the last chapter of Proverbs. I got the chapter and verse correct, but picked up the wrong book heading from the top of the left-hand page.
Mistakes like that are easy to understand. Others I make defy reason. Some are just memory lapses, like the omission of parents' names from that column about Darren Owens. I could think of Bea's name, but not her husband's. Which I later remembered is Gene. Darren's middle name is G. and that should have been a clue.
I read in the Enterprise that a new computer program, called "Brain Fitness," may help old people like me remember better. I am not sure I want to spend the time necessary to "perform hundreds of mental tasks five days a week for eight weeks," not to mention $395 for the software.
Maybe I will just keep checking references, then double checking the heading to make sure I am on the right page. "…before the days of trouble come and the years approach when you will say, 'I find no pleasure in them.'" Eccl. 12:1b
EDITOR'S NOTE: Peggy McCracken is Enterprise business manager. Contact her at peg2@pecos.net <!==========end copy==================>
---



Pecos Enterprise
York M. "Smokey" Briggs, Publisher
324 S. Cedar St., Pecos, TX 79772
Phone 432-445-5475, FAX 432-445-4321
e-mail news@pecos.net

Associated Press text, photo, graphic, audio and/or video material shall not be published, broadcast, rewritten for broadcast or publication or redistributed directly or indirectly in any medium.
Copyright 2003-04 by Pecos Enterprise
---