|
Weekly Newspaper and Travel Guide
for Pecos Country of West Texas
Opinion
Tuesday, May 22, 2007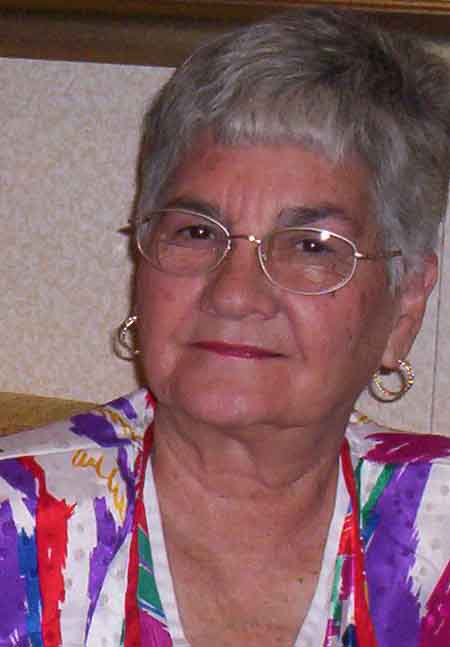 Squarely Pegged
By Peggy McCracken
<!=====paste copy here==========================>
Airbase neighbor
leads infantry
Photos in my family albums include dozens taken at the airbase apartments, which no longer exist. A lot of things have changed since the 15 years we lived in the former officers quarters left over from World War II.
One of the changes is that a neighbor child, Darren Owens, grew up to be a brigadier general in the war on terrorism. In January, he returned to his post as assistant division commander for maneuver, 36th infantry division.
From July 2005 to January 2007, he served as the Commanding General, 36th Infantry Division Forward, Multi-National Brigade (East) and Task Force Falcon, Kosovo Force 7, Operation Joint Guardian in Kosovo - Serbia-Montenegro.
Several people had told me about Darren's big job in Kosovo, and had I still been wearing my reporter hat, I would have had it in the form of a story long ago.
Now I am taking his biography from the Army National Guard's web site, which I quote:
"General Owens began his military service in 1973 after graduating from Texas A&M University with a Bachelor of Science in Agricultural Economics. He was commissioned as an Air Defense Artillery Officer and served on active duty as an Air Defense Missile Platoon Leader from October 1973 until October 1976. General Owens served as the Assistant Division Commander for Support from April 2004 through May 2005 and Assistant Division Commander for Maneuver from May 2005 through July 2005, 36th Infantry Division, Texas Army National Guard, Austin, Texas."
Darren graduated from Pecos High School, then attended Texas A&M, where he took a degree in agricultural economics. The last time I saw him, he was at the local Farm Service Agency on some kind of supervisory duty.
He also graduated in 2001 from the United States Army War College with an MS Degree in Strategic Studies. His service with the Texas National Guard had him working all over Texas, and he also spent some time in Germany before 9-11.
Some of his major awards and decorations include: Legion of Merit, Defense Meritorious Service Medal, Meritorious Service Medal (with 3 Oak Leaf Clusters), Kosovo Campaign Medal, Global War On Terrorism Service Medal.
Darren is still employed by the United States Department of Agriculture/Farm Service Agency as a Supervisory Agricultural Program Specialist.
While in Pecos, he achieved the rank of Eagle Scout and is a Vigil Member Order of the Arrow. He is active in the Baptist Church, American Legion Post 159, and Veterans of Foreign Wars
I am proud to say, "I knew him when..."
"Remember your Creator in the days of your youth, before the days of trouble come…" Proverbs 12:1
EDITOR'S NOTE: Peggy McCracken is Enterprise business manager. Contact her at peg2@pecos.net <!==========end copy==================>
---
Pecos Enterprise
York M. "Smokey" Briggs, Publisher
324 S. Cedar St., Pecos, TX 79772
Phone 432-445-5475, FAX 432-445-4321
e-mail news@pecos.net
Associated Press text, photo, graphic, audio and/or video material shall not be published, broadcast, rewritten for broadcast or publication or redistributed directly or indirectly in any medium.
Copyright 2003-04 by Pecos Enterprise
---