NEWS PAGES

Obituaries
Archive

ADVERTISING
Commerce
Classified
Economic Development
TRAVEL
Area Papers
West Texas
STAFF
Smokey Briggs
Jon Fulbright
Peggy McCracken
Rosie Flores

LINKS
Other Sites
|
Weekly Newspaper and Travel Guide
for Pecos Country of West Texas
Opinion
Tuesday, May 8, 2007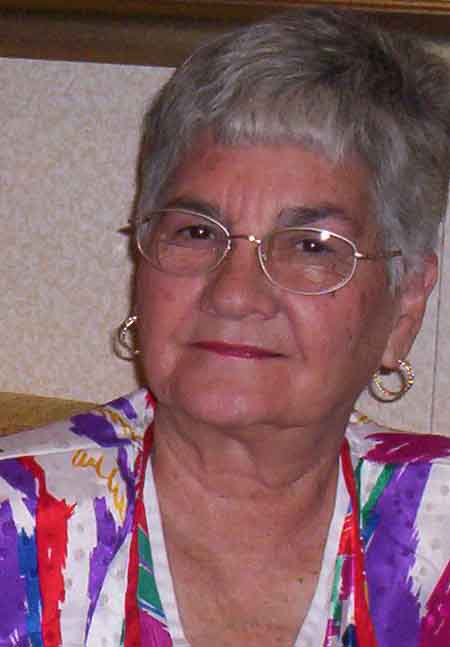 Squarely Pegged
By Peggy McCracken
<!=====paste copy here==========================>
Taste buds no sub
for light on subject
Ruth Luster told me Sunday morning she could relate to my experience with a sprained arm, because she often bungs up herself, holding up a hand with twisted fingers as proof.
People often tell me my column topic is one they know about personally. I hope this one finds no empathizers, now or later, for I have ingested poison.
Yep, in the wee hours Sunday morning, I made my third trip of the night to the bathroom, thinking, "I always drink water while I'm up, then have to get up again in about an hour."
Sure enough, as I sat on the throne, I noticed a bottle of water on the vanity, though a different size than those I had been using. "It is leftover from a previous batch," I though, unscrewing the cap and taking a swig.
Noticing a citrusy smell, I thought one of my music students had left flavored water. That is, until it burned my throat going down. Oops.
Quickly turning on the light, I discovered I'd swallowed Pine Sol. It tried without success to come back up, even after I drank water to help it along. Then I remembered that some labels warn not to regurgitate poison, so hunted up my glasses to read the fine print.
"EYE IRRITANT", I read. Well, I didn't get it in my eyes, but that is warning enough. I read further. "IF SWALLOWED - Drink a glassful of water, call a doctor or a poison control center."
Having re-decorated and moved stuff several times since I last saw a number for the poison control center, I called Reeves County Hospital's emergency room. ER nurse Sue Bryan sounded a little incredulous when I told her I had swallowed Pine Sol. She called the poison control center for me, and was told I didn't need to see a doctor. She gave me the number and a name to call.
I talked to Luis, who calmly told me to drink water, rinse out my mouth, brush my teeth and vomit all I wanted to. He explained that pine tar, soaps and alcohol in Pine Sol would burn, but is not fatal.
Fumes from the concoction bothered me as I tried to return to sleep, and I mulled over my actions. Why didn't I notice that awful pine tar odor I detest before I swallowed it?
Then I remembered I had purposefully bought lemon-scented Pine Sol to mask the pine tar odor. When I got up, I sniffed the bottle, and sure enough, it smelled more like lemon than pine tar. Thus the citrusy taste that fooled me into thinking it was flavored water.
"KEEP OUT OF REACH OF CHILDREN," the label advises. Maybe they should add, "KEEP OUT OF REACH OF THIRSTY, SENILE WIDOWS."
"But those who trust in the Lord for help will find their strength renewed…" Isaiah 40:31a, TEV
EDITOR'S NOTE: Peggy McCracken is Enterprise business manager. Contact her at peg2@pecos.net <!==========end copy==================>
---



Pecos Enterprise
York M. "Smokey" Briggs, Publisher
324 S. Cedar St., Pecos, TX 79772
Phone 432-445-5475, FAX 432-445-4321
e-mail news@pecos.net

Associated Press text, photo, graphic, audio and/or video material shall not be published, broadcast, rewritten for broadcast or publication or redistributed directly or indirectly in any medium.
Copyright 2003-04 by Pecos Enterprise
---