|
Weekly Newspaper and Travel Guide
for Pecos Country of West Texas
Opinion
Tuesday, May 1, 2007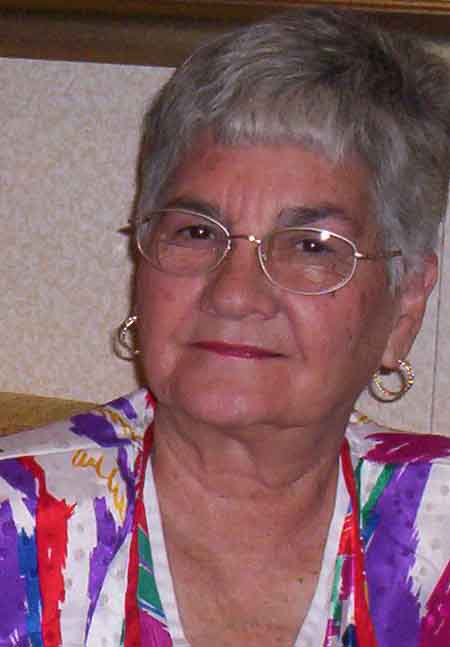 Squarely Pegged
By Peggy McCracken
<!=====paste copy here==========================>
May flowers bloom
with changing season
Can May be here already? Blooming wildflowers everywhere proves it, I guess, but it just doesnít seem possible. Soon schools will close, and we will be water skiing.
Changes keep life interesting, but there are times when I wish some things would stay the same. Telephone numbers and addresses are among them. And now email. Does anybody keep the same email address more than six months?
My work email has changed only once since we signed up for Internet back in 1995, making me one of the few old mossbacks.
E-mail addresses change so often, I donít even try to keep a list. Itís hard enough to keep up with snail mail addresses and telephone numbers. My Rolodex and pocket address books have more scratch marks than the hen yard.
Recently, I lost one of the magnetic address books First National Bank gave me on the occasion of their 50th anniversary. It had my life in it, and I am lost without it.
This morning, I picked up an earlier version of that list, thinking it might help me restore the lost addresses. Ha! Out of about 70 entries, maybe half a dozen are current.
Leading the list is the Baptist Book Store, which long ago morphed into Lifeway. Next is Jessie Barmore, who died several years ago at age 102. Peggy Goddard, my daughter, has since had eight different addresses, six different jobs and too many phone numbers to count. Niece Sheri Harris is still in Amarillo, but has moved and changed her last name back to Davis.
Little brother Jerry Gunnís address changed from APO NY 09194 to AE 09494 in England. Older brother Walter still lives at 104 Hart Drive in Ennis, but has exchanged the mobile home for a new house.
Quail Lodge in Quitaque is now a private residence. Friend Doris Hudnall moved from Slaton to Lubbock, and is in her second apartment complex.
Son David McCracken moved his mobile home from Laughlin AFB to a lakeside lot, and his telephone number changed with the address. In-laws Leon and Lockwood McCracken died, but the telephone number at the Quitaque residence their daughter, Mark Polk, maintains has not changed. She has a different number at her home in Cedar Park, though.
That covers the first 11 entries in the book. All the rest have a similar history. Some are law enforcement officers who have moved on to other positions Some are businesses that no longer exist. Many friends and family have gone to their eternal reward and donít need a phone.
In this age of instant communication, it should be easier to keep track of those we love or do business with.
ďThe earth and the heavens may disappear, but my words will never disappear.Ē Luke 21:33, Truth for Youth Bible
EDITORíS NOTE: Peggy McCracken is Enterprise business manager. Contact her at peg2@pecos.net <!==========end copy==================>
---
Pecos Enterprise
York M. "Smokey" Briggs, Publisher
324 S. Cedar St., Pecos, TX 79772
Phone 432-445-5475, FAX 432-445-4321
e-mail news@pecos.net
Associated Press text, photo, graphic, audio and/or video material shall not be published, broadcast, rewritten for broadcast or publication or redistributed directly or indirectly in any medium.
Copyright 2003-04 by Pecos Enterprise
---