|
Weekly Newspaper and Travel Guide
for Pecos Country of West Texas
Opinion
Tuesday, December 18, 2007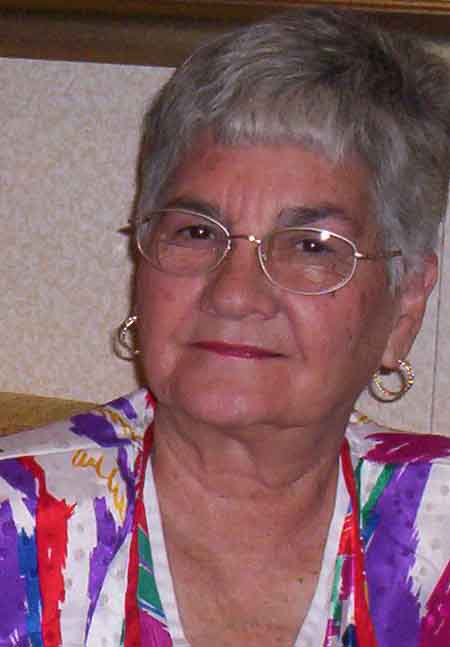 Squarely Pegged
By Peggy McCracken
<!=====paste copy here==========================>
Oh to be 14 again
and to know it all
When I was 14, I knew everything there was to know. I would have dropped out of school but for the wisdom of my mother and Leon, the man I planned to marry.
Lee Strobel, a fellow journalist, had a similar experience when he was 14 and learned in school about Darwin's theory of evolution, which he says propelled him toward a life of atheism.
While reading Strobel's book, "The Case for A Creator," I kept seeing television shows about nature that tout Darwin's theory as fact, without any supporting evidence to prove that any species originated from nothing or evolved from something else.
For his book, Strobel interviewed leading scientists in cosmology, physics, astronomy, biochemistry, DNA and consciousness to learn that not only has science disproved the theory of evolution; it has built a great case for intelligent design.
Strobel says it didn't take him long to conclude that Darwinism is "simply too far-fetched to be credible." He would have to believe that nothing produces everything; non-life produces life; randomness produces fine-tuning; chaos produces information; unconsciousness produces consciousness; and non-reason produces reason. That would take more faith than to believe than that in intelligent, eternal God created everything, he said.
The portrait of the Creator that emerges from scientific data is uncannily consistent with the description of the God whose identity is spelled out in the pages of the Bible, Strobel said. God not only is creator, He is unique, uncaused and timeless, immaterial (spirit), personal, intelligent and rational, enormously powerful, creative and caring, he said.
God is omnipresent, has given humankind purpose and provides for life after death.
We are celebrating the birth of God's son, who does provide life after death for everyone who believes he was born to a virgin, died on the cross in our place, and arose from the grave to take His seat in Heaven at the right hand of God.
By the way, it was changes for the better in Strobel's believing wife that caused him to begin questioning whether there truly is a holy God, and eventually led him to investigate the case for a Creator.
Do you notice a difference in people who truly celebrate Christmas as the birthday of our savior Jesus Christ? Are they kinder, more generous, forgiving, loving and truthful? That is the reason for the season!
"Through him all things were made; without him nothing was made that has been made. In him was life, and that life was the light of men." John 1:3,4 NIV
EDITOR'S NOTE: Peggy McCracken is Enterprise business manager. Contact her at HYPERLINK "mailto:peg2@pecos.net" peg2@pecos.net <!==========end copy==================>
---
Pecos Enterprise
York M. "Smokey" Briggs, Publisher
324 S. Cedar St., Pecos, TX 79772
Phone 432-445-5475, FAX 432-445-4321
e-mail news@pecos.net
Associated Press text, photo, graphic, audio and/or video material shall not be published, broadcast, rewritten for broadcast or publication or redistributed directly or indirectly in any medium.
Copyright 2003-04 by Pecos Enterprise
---