|
Weekly Newspaper and Travel Guide
for Pecos Country of West Texas
Opinion
Tuesday, December 11, 2007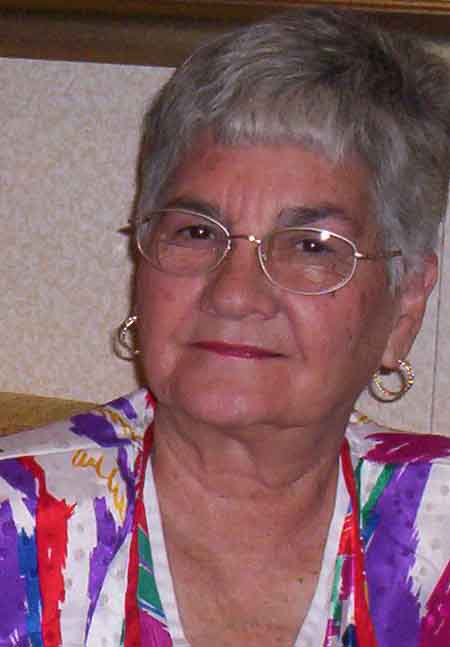 Squarely Pegged
By Peggy McCracken
<!=====paste copy here==========================>
Christmas legends
live on in dramas
Two weeks from today is Christmas 2007. Can you believe it? When I was 5 years old, it took forever for Christmas to arrive. Now it slips in while we're still breaking New Year's resolutions.
I have already attended a Christmas party, one with a Mexican flair, hosted by Primera Iglesia Bautista. The turkey was delicious, the songs outstanding, and a drama about the fate of three trees enlightening. We'll have another drama at West Park Baptist Church Sunday night, when the youth present their annual Living Nativity.
Each year Mary and Joseph make the trek to Bethlehem on a donkey, shepherds arrive to worship the baby Jesus, and three kings travel from afar to worship him and present gifts of gold, frankincense and myrrh.
Dramas based on the Bible by necessity include details that are added to the scriptures to flesh out the story. The one about three kings is an example.
While searching HYPERLINK "http://www.snopes.com" www.snopes.com for information about a reported Merry Christmas virus, I stumbled on the Three Kings myth. Here is what the Bible actually says in Matthew 2:1:
Now when Jesus was born in Bethlehem of Judaea in the days of Herod the king, behold, there came wise men from the east to Jerusalem . . . "That's it," Snopes says. "Matthew doesn't say how many wise men came from the east, doesn't mention their names, and doesn't provide any details about how they made their journey. 


"It has generally been assumed that the wise men (or magi) were three in number because Matthew 2:11 makes mention of three gifts: ". . . they presented unto him gifts; gold, and frankincense and myrrh." The number of wise men is not specified in the Bible, however. Nothing in the Bible says the wise men rode camels (or any other animal); they may have made their journey from the east on foot for all we know. And despite the familiar lyrics of the Christmas carol "We Three Kings," no biblical source depicts the three wise men as kings. (They were most likely learned men, perhaps astrologers.)"
And when they did find Jesus, he was not in a stable, but in a house, per Matthew 2:11:
And when they were come into the house, they saw the young child with Mary his mother, and fell down, and worshipped him . . .
Oh well, it makes a good story, anyway. What Snopes doesn't mention is that the wise men were looking for a king, thus the grand presents. Turns out Jesus is the King of Kings, but not the kind of king they thought he would be.
Today we give gifts to each other to commemorate the birth of the King of Kings and Lord of Lords. May He reign on earth as he reigns in Heaven.
"No man can say 'Jesus is Lord' except by the Holy Spirit." I Cor. 12:3b, NIV
EDITOR'S NOTE: Peggy McCracken is Enterprise business manager. Contact her at HYPERLINK "mailto:peg2@pecos.net" peg2@pecos.net <!==========end copy==================>
---
Pecos Enterprise
York M. "Smokey" Briggs, Publisher
324 S. Cedar St., Pecos, TX 79772
Phone 432-445-5475, FAX 432-445-4321
e-mail news@pecos.net
Associated Press text, photo, graphic, audio and/or video material shall not be published, broadcast, rewritten for broadcast or publication or redistributed directly or indirectly in any medium.
Copyright 2003-04 by Pecos Enterprise
---