|
Weekly Newspaper and Travel Guide
for Pecos Country of West Texas
Opinion
Tuesday, December 4, 2007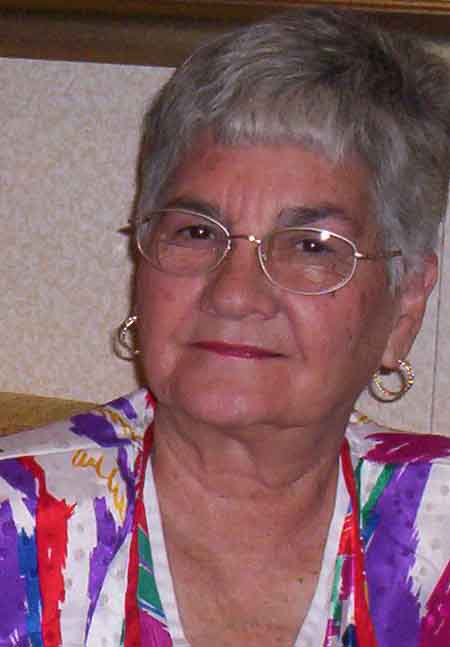 Squarely Pegged
By Peggy McCracken
<!=====paste copy here==========================>
Rooster has solution
for excess of eggs
Elva Lujan tells me she has six grand-chickens that she is learning how to care for, and they are all hens. Like myself, her family doesnÕt eat the eggs, so she gives them away.
I have a solution for that problem. She can borrow my rooster to keep the hens company, then after a few weeks she will have enough fertilized eggs to let one of the hens hatch a batch of chicks. Next summer they will be nice fryers.
Her grandsons will love that. Nothing is cuter and cuddlier than babies, and chickens are no exception. I love to watch little chicks follow Mama Hen around, scratching the dirt when she scratches, and running to hide under her wings when danger threatens.
Blackie the Hen hatched just two chicks on her last go-round, and they didnÕt last very long. Since they hatched outside the protective pen and had no shelter except for a peach tree limb, the cats and dogs made short work of them.
Not to be defeated, Blackie started another cache of eggs in the carport underneath my paint shelves. Having watched the beautiful hen successfully evade the rooster by hiding in a tree, I knew the eggs wouldnÕt hatch, so replaced each dayÕs production with a fertilized egg from her sister hens.
When her three-week confinement was almost up, I opted to move Blackie inside the coop where the little ones would be safe from cats, dogs, foxes and whatever else might come along. She cooperated until I tried to transfer her from the moving cage into the coop, and then she went ballistic. Bouncing off three walls, she found the door of the coop, made her escape, and never came back to the new nest. The unhatched eggs are still in a trashcan in the back yard.
Blackie is back on her overnight roost in the cedar tree, and someday soon I expect to find another cache of eggs in an unlikely location. Still unfertilized by the hapless rooster, who seems to have accepted the fact that she does not want his attentions.
So, Elva, you are welcome to the rooster. He has energy enough to service all six of your hens and have energy left over. His offspring should be pretty, as he is a burnished red with green, gold and black highlights.
Just donÕt pay me back in baby chickens.
ŌThe blessing of the Lord brings wealth, and he adds no trouble to it.Ķ Proverbs 10:22, NIV
EDITORÕS NOTE: Peggy McCracken is Enterprise business manager. Contact her at HYPERLINK "mailto:peg2@pecos.net" peg2@pecos.net <!==========end copy==================>
---
Pecos Enterprise
York M. "Smokey" Briggs, Publisher
324 S. Cedar St., Pecos, TX 79772
Phone 432-445-5475, FAX 432-445-4321
e-mail news@pecos.net
Associated Press text, photo, graphic, audio and/or video material shall not be published, broadcast, rewritten for broadcast or publication or redistributed directly or indirectly in any medium.
Copyright 2003-04 by Pecos Enterprise
---