|
Weekly Newspaper and Travel Guide
for Pecos Country of West Texas
Opinion
Tuesday, July 31, 2007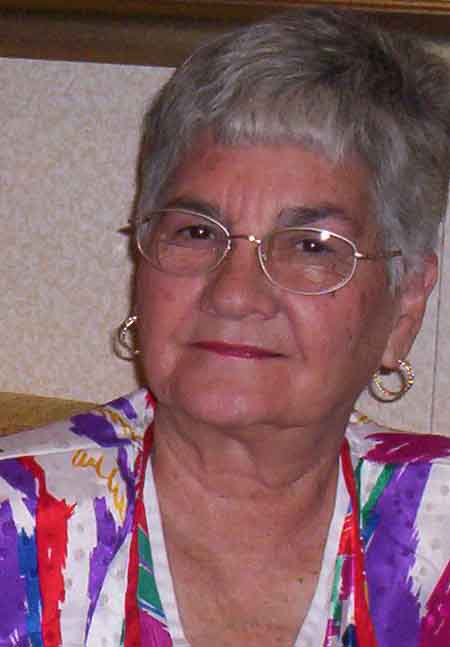 Squarely Pegged
By Peggy McCracken
<!=====paste copy here==========================>
Commune life
not my style
Two can live as cheaply as one, but at what cost?
Following up on last week's column about women throwing in together for convenience and savings, my daughter and I had a four-day experiment.
Considering my fall in the shower, I was feeling pretty vulnerable when she called and said she was coming for a visit. But by the time she got here, I was much stronger and not in the mood for a housemate.
After she lost the use of a loaner vehicle, a friend drove her up on Tuesday, then returned to Kerrville. Peggy Lynn took me to my regular doctor visit on Wednesday, poking her nose in my business more than I am comfortable with.
I told her she could not move here to help me, because I don't need help, and if I do, I have dozens of people to call upon. She would have to WANT to live in Pecos, be able to find a good job and a place to live, I said.
On Thursday, we went shopping for a car so she wouldn't have to ride the bus back, a 14-hour ordeal, or (worse) stay to sleep on my comfortable queen mattress indefinitely. And she could back when I need her.
Friday was a good day. While I worked, she made a big green chicken enchilada casserole for lunch and froze the leftovers in serving-size packets for me to feast on until she returns. She is an excellent cook, and she enjoys cooking. A big plus for a partnership.
We watched a movie Friday night, and before it was over, she announced that she had made her decision to move here, "so we can spend quality time together while you are feeling good."
That's the kind of decision I can live with. She will have to bunk with me until she finds a place, so peel your eyes for a small apartment. And help her find a job that pays good wages.
She called Saturday to say she drove her new (used) PT Cruiser 80-mph all the way to Kerrville and had three hours breathing room before returning to work at the historic Y-O Hotel. Good gas mileage added to her satisfaction with the ugly retro car she at first spurned.
Having a car with room to put her camping gear, and having beautiful camping areas all over the Hill Country, may change her mind about moving back to the desert. If so, she now has wheels to come when I need her, so either way suits me.
Both my kids have already used up their three times to return home after moving out, so letting her move back in would break my own rule of "three strikes and you're out."
I'm glad God doesn't follow the three-strike rule.
"I realize how kind God has been to me, and so I tell each of you not to think you are better than you really are." Romans 12:3a, CEV
EDITOR'S NOTE: Peggy McCracken is Enterprise business manager. Contact her at HYPERLINK "mailto:peg2@pecos.net" peg2@pecos.net <!==========end copy==================>
---
Pecos Enterprise
York M. "Smokey" Briggs, Publisher
324 S. Cedar St., Pecos, TX 79772
Phone 432-445-5475, FAX 432-445-4321
e-mail news@pecos.net
Associated Press text, photo, graphic, audio and/or video material shall not be published, broadcast, rewritten for broadcast or publication or redistributed directly or indirectly in any medium.
Copyright 2003-04 by Pecos Enterprise
---