|
Weekly Newspaper and Travel Guide
for Pecos Country of West Texas
Opinion
Tuesday, July 3, 2007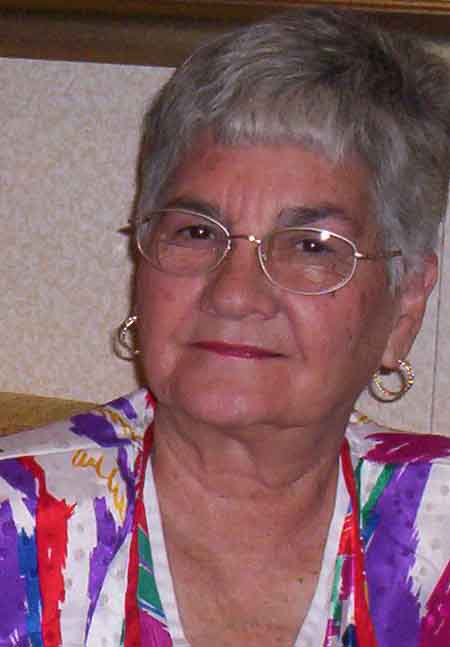 Squarely Pegged
By Peggy McCracken
<!=====paste copy here==========================>
News of bombing
up close and personal
London, England is a big place. It seems ironic that two car bombs discovered there last week were in places where I have been. In fact, I have a photo of my siblings and myself at Piccadilly Circus, where the first bomb was found. We also saw Hyde Park, the location of the second bomb, from atop a tour bus.
Having the experience of walking on the sidewalks that you see in the news, and of having posed for a photo in front of the same tube (subway) entrance at Piccadilly Circus that was on TV newscasts, makes the news up close and personal.
Another bit of news about journalists in Mexico being killed by warring drug cartels strike close to home, as well. My husband warned me when I was preparing for a mission trip to Mexico that the drug dealers would kill me.
"They could do that here," I said, and went on my way.
Reporters do get in harm's way to make the news up close and personal, though I never felt in any real physical danger in 30 years on the beat. The closest I came was when a drug dealer's girlfriend tried to knock a camera out of my hand when I was taking her photo during a federal court recess.
I haven't sensed danger on foreign soil, but I have rejected advice to travel to the Holy Land, where warring factions make routine chores like going to the grocery store a crapshoot. They never know when a bomb will go off on the street, or a sniper will pick off shoppers. I think I will skip that excursion. Newscasts about fighting in those countries where civilization started make Biblical accounts real enough. Some of the countries still have the same names they had in Bible times.
As I look at the photo in London, I see an eagle atop a monument that stands in the center of Piccadilly Circus. (Circus means circle, in this case a traffic circle). The eagle is an American symbol, and another newscast last week revealed that the bald eagle has been taken off the endangered species list.
Just a bit of trivia there.
"God says: 'Through people who speak foreign languages and through the mouths of foreigners I will speak to these people'…" 1 Cor 14:21, Truth for Youth
EDITOR'S NOTE: Peggy McCracken is Enterprise business manager. Contact her at HYPERLINK "mailto:peg2@pecos.net" peg2@pecos.net <!==========end copy==================>
---
Pecos Enterprise
York M. "Smokey" Briggs, Publisher
324 S. Cedar St., Pecos, TX 79772
Phone 432-445-5475, FAX 432-445-4321
e-mail news@pecos.net
Associated Press text, photo, graphic, audio and/or video material shall not be published, broadcast, rewritten for broadcast or publication or redistributed directly or indirectly in any medium.
Copyright 2003-04 by Pecos Enterprise
---