|
Weekly Newspaper and Travel Guide
for Pecos Country of West Texas
Opinion
Tuesday, October 30, 2007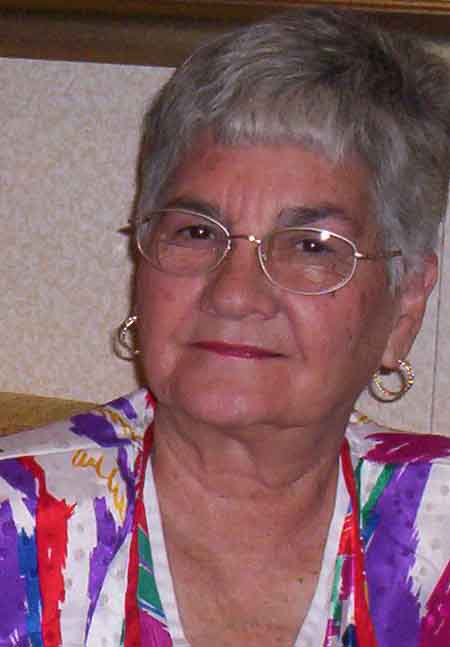 Squarely Pegged
By Peggy McCracken
<!=====paste copy here==========================>
Tapping the Internet
for skinny on water
Jim Ivy sells water cleaned by reverse osmosis, but his advice is free of charge.
When I told him that my cancer made me afraid to drink tap water with chlorine in it, he said I could get a charcoal filter that would take out just the chlorine.
Exercising my usual caution, I jumped on the Internet to find out about charcoal (carbon) filters. Talk about information overload! I found out more than I wanted to know.
The first site I landed on turned out to be the brainchild of a group of college students in Denmark. They claim tap water is safe and superior to bottled water. In fact, most bottled water is tap water, much of it untreated, they say.
Manufacturers of water filters claim that tap water is full of contaminants and should not be used without purification, even for bathing. (Chlorine can be absorbed through the skin, I already knew.)
No matter what type of filtration you use, it is going to become clogged after awhile, harbor bacteria and mold. Some filters shut off when they get clogged, but others donŐt. And there is no easy way to determine if they have quit working. Except for taste and smell.
Simple carbon filters that fit over a water jug or attach to the faucet do take out about half the chlorine, one university site told me. However, they work slowly and have to be replaced often.
On a site that compares filters, I learned that even the cheapest carbon filter costs 25 cents per gallon of water purified. Gee whiz, thatŐs what reverse osmosis water costs at the local windmill. It not only has chlorine removed, but all the solids.
Municipal water systems are tested regularly to ensure that they are relatively free of bacteria and other stuff thatŐs bad for us. Chlorine added to the water supply keeps it safe to drink.
Some say they canŐt drink local water because of the taste. It has never bothered me, but I do like to mix in a little lemon juice to enhance it. I figure the Vitamin C in the lemon juice is an added bonus.
You guessed it. I have gone back to drinking tap water. No more little plastic bottles scattered over the house. No more big plastic bottles filling up the trash bin and landfill. No more trips to the grocery store or windmill for a thirst quencher.
And I will not be buying a filter for the kitchen nor for the shower. Who needs another gizmo to service and replace?
"So then, banish anxiety from your heart and cast off the troubles of your bodyÉÓ Eccl 11:10, NIV
EDITORŐS NOTE: Peggy McCracken is Enterprise business manager. Contact her at HYPERLINK "mailto:peg2@pecos.net" peg2@pecos.net <!==========end copy==================>
---
Pecos Enterprise
York M. "Smokey" Briggs, Publisher
324 S. Cedar St., Pecos, TX 79772
Phone 432-445-5475, FAX 432-445-4321
e-mail news@pecos.net
Associated Press text, photo, graphic, audio and/or video material shall not be published, broadcast, rewritten for broadcast or publication or redistributed directly or indirectly in any medium.
Copyright 2003-04 by Pecos Enterprise
---