|
Weekly Newspaper and Travel Guide
for Pecos Country of West Texas
Opinion
Tuesday, October 16, 2007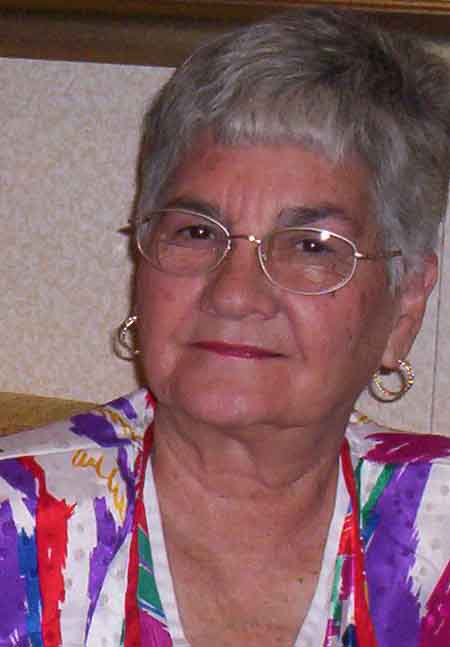 Squarely Pegged
By Peggy McCracken
<!=====paste copy here==========================>
Snopes sniffs out
Internet myths
Despite my pleas to friends and family to spare me the email forwards, I keep getting photos of cute dogs, babies with dragging diapers and all kinds of dire warnings, like the following. Consider this my forward of the week, as sniffed out by Snopes.com.
"Origins: Despite dire warnings about the imminent release of cell phone numbers to telemarketers that continue to be circulated via e-mail year after year, cell phone users do not have to register their cell phone numbers with the national Do Not Call registry before a soon-to-pass deadline to head off an onslaught of telemarketing calls.
"The panic-inducing e-mails grew out of a misunderstanding about the proposed creation of a wireless directory assistance service." Cell phone numbers have generally been excluded from printed telephone books and directory assistance services. However, since the use of cell phones has burgeoned in recent years (to the point that many people no longer maintain landline phone service), several national wireless companies (AllTel, AT&T Wireless, Cingular, Nextel, Sprint PCS, and T-Mobile) banded together and hired HYPERLINK "http://www.qsent.com/company/pressreleases/wireless411privacyact" \t "qsent" Qsent, Inc. to produce a Wireless 411 service. Their goal was to pool their listings to create a comprehensive directory of cell phone customer names and phone numbers that would be made available to directory assistance providers. "Someone made the wild leap of reasoning that the proposed creation of a cell phone directory was the equivalent of "giving cell phone numbers to telemarketers" and began the chain of wildly inaccurate e-mails warning cell phone users to register with the National Do Not Call List in order to prevent this fate. This warning was overblown, for a couple of major reasons:
The Wireless 411 service was to be strictly "opt-in" - that is, cell phone customers would be included in the directory only if they specifically request to be added. The phone numbers of wireless customers who did nothing would not be included, those who chose to be listed could have their numbers removed from the directory if they changed their minds, and there was no charge for requesting to be included or choosing not to be included.
The Wireless 411 information was not to be included in printed phone directories, distributed in other printed form, made available via the Internet, or sold to telemarketers. It would be made available only to operator service centers performing the 411 directory assistance service.
"As of mid-2007, Qsent's Wireless 411 service still has not seen the light of day (and several states have since passed laws requiring wireless carriers to obtain the consent of subscribers before listing them). Even if Wireless 411 did come to fruition, trying to keep one's cell phone number out of it by registering with the national Do Not Cal l registry would be a pointless step, because the Wireless 411 service would work on an "opt-in" basis only. "Cellular users can choose to register their cell numbers with the national Do Not Call registry anyway, but doing so provides only a small additional measure of protection, since FCC regulations already in place block the bulk of telemarketing calls to cell phones.
"There is not (and never has been) a deadline to list one's phone number with the national Do Not Call Registry; it can be done at any time. (Do Not Call registry entries expire after five years, so those who signed up when the registry went into effect in June 2003 will soon have to register again.) "


When you get one of these "helpful" forwards, you will be doing your friends and family a favor by checking it out with HYPERLINK "http://www.snopes.com" www.snopes.com before passing it along. They'll tell you if it is true or false.
"Keep falsehood and lies far from me..." Proverbs 30:7, NIV
EDITOR'S NOTE: Peggy McCracken is Enterprise business manager. Contact her at HYPERLINK "mailto:peg2@pecos.net" peg2@pecos.net <!==========end copy==================>
---
Pecos Enterprise
York M. "Smokey" Briggs, Publisher
324 S. Cedar St., Pecos, TX 79772
Phone 432-445-5475, FAX 432-445-4321
e-mail news@pecos.net
Associated Press text, photo, graphic, audio and/or video material shall not be published, broadcast, rewritten for broadcast or publication or redistributed directly or indirectly in any medium.
Copyright 2003-04 by Pecos Enterprise
---