|
Weekly Newspaper and Travel Guide
for Pecos Country of West Texas
Opinion
Friday, October 12, 2007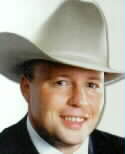 Sage Views
By Smokey Briggs
<!=====paste copy here==========================>
With friends
like these
I need a new set of friends. Applications can be picked up at the front desk.
Here is why:
Within my email address book I have a list titled, "friends."
Now, not just anybody can gain membership to this list.
It is the "A-list" of those who know Smokey. These are the folks that you trust so well you can send them a dirty picture, an off-color joke, or a detailed description of your most intimate problems – and not worry about them being offended, disgusted or wondering why in the world you are telling them about what the doctor said about that birthmark that looks like a Sherman tank that is not even visible when you are swimming?
Well, it was the A-list. I may rename it.
I have a confession to make that will make the rest of this little tale more intelligible – I have a notebook.
Not just any notebook, this is a pocket size spiral in which I keep my life: – telephone numbers, names, addresses, notes, scratched out maps and directions, thoughts for a column, lists of things to do, reasons I should buy mom flowers, my daughters' birthdays, my boss's name, (even my name for those really bad days or really good nights when things get a little blurry).
It is my life. Actually it is my auxiliary brain, and it functions much more reliably than my regular thinking parts.
I do not wear shirts without pockets because then I do not have a place for my "life."
Really.
The other day it happened. It had to happen one day, and I usually have a backup notebook with important stuff re-scribbled, but times have been busy and this was the backup notebook drafted into active duty more than a year ago.
This part of my brain is now dead – drowned in a whirling sea of water and laundry soap.
So, nearly suffering from amnesia and desperate to regain some of my ability to think, I began to compile a new brain.
In doing so, I sent out the following email to the "friends" email list:
"Hello all who are unfortunate enough to be included in my email under the heading "friends."
"For now, please reply with your current mailing address and telephone numbers. I am updating info lists (translated, mom washed my pocket notebook that I keep my life in and I'm now nearly incapable of contacting anyone or remembering anything. New book being constructed)."
Here are some of the responses:
* Hey Smokey!
Time for the Scoreboard Update: Washing machine: 1
Life Notebook: 0
(Final Score)
Anyway, my info is as follows: * M
* It took me an hour to stop laughing. You stupid Luddite! I cannot wait until you (again) utter that accusation in my general direction...a paper address book? HOOOOOOO! The wife gleefully translated "Mom washed my pocket notebook..." from Smokey-Speak: "Like a moron, I left my address book in my dirty laundry and I didn't notice that it was not next to my abacus until after Mom had taken the wash down to the river to beat it on the rock I got her for Christmas. My info is as follows * J
* You should have written, "If you would like to continue your subscription to 'The Friends of the End of the World Mailing list,' please respond. * B
* Here's my info you retard: Sign Libra. Likes: Long walks on beach, .308 Heavy Barreled Bolt Gun and a Long Unobstructed View.
Dislikes: Grumpy people, Blue M&M's, Liberals that make more money then me! * J * Poor helpless Smoke without his pocket notebook?! * M
* Does the boss know you are blaming this on her? Going out on a limb.... I'd be willing to bet she thinks you should take stuff out of your pockets BEFORE placing your stuff in the dirty clothes. * B
Now, what kind of poor slob would get responses like this from his "friends?"
Only one decent, encouraging, "friendly" response came back. It was:
I understand * A
Well, at least I have one friend (who, like me, does not own a blackberry, blueberry, palm widget or ipod and can understand the significance of THE NOTEBOOK).
Of course, I've seen the dashboard of "A's" truck and it looks like the contents of three, full filing cabinets were discarded there. I think he calls it his "records."
But, like so many stories that involve my lovely wife, She Who Must Be Obeyed, and I, this tale has a sad ending.
One of my so-called friends apparently forwarded my plea for information to SWMBO's email.
The other morning as I'm slurping coffee at the table trying to figure out what I'm going to do today (since my lists are all paper pulp in the washing machine) I hear from the study (where SWMBO checks her email) * "What do you mean 'mom washed my notebook'…?"
A few minutes later I made some new notations in my new notebook:
Buy flowers to apologize for being a moron who leaves his notebook in his pocket and ruins an entire load of wash.
Get new friends.
Applications are available upon request. If you own a berry, pod or pilot thingamajig, do not apply. You are not welcome. <!==========end copy==================>
---
Pecos Enterprise
York M. "Smokey" Briggs, Publisher
324 S. Cedar St., Pecos, TX 79772
Phone 432-445-5475, FAX 432-445-4321
e-mail news@pecos.net
Associated Press text, photo, graphic, audio and/or video material shall not be published, broadcast, rewritten for broadcast or publication or redistributed directly or indirectly in any medium.
Copyright 2003-04 by Pecos Enterprise
---