|
Weekly Newspaper and Travel Guide
for Pecos Country of West Texas
Opinion
Tuesday, October 2, 2007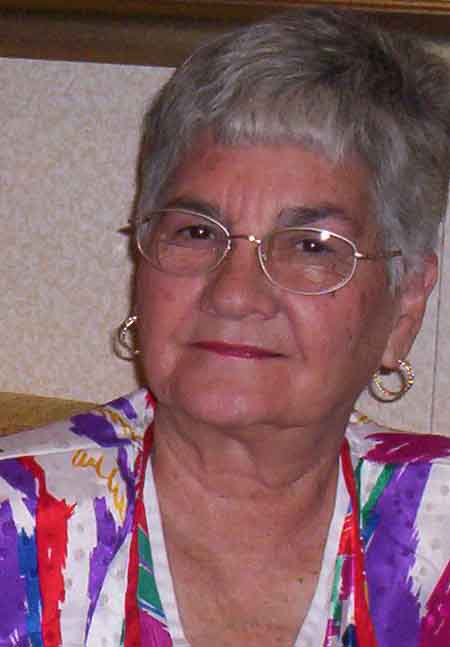 Squarely Pegged
By Peggy McCracken
<!=====paste copy here==========================>
Post office is center
for social contact
Exchanging howdys on the post office steps, Bill Allen asked me if Flomot is actually a town.
"It has a post office and an insurance agent," I said. "That's all anyone needs, isn't it?"
Grinning, the State Farm agent agreed. "Yes, that's about all anybody needs."
The post office is where I do most of my howdying these days. When I make my 10 a.m. mail pickup, I can count on seeing several regulars who keep the same schedule.
Jackie Warren picks up mail for Trans Pecos Banks from the drawer next to the Enterprise's, and one of us has to wait while the other transfers all that junk mail to a shopping bag.
Craig Hill, who once worked for the same bank, has a drawer on the lower tier. Sue Lee's box is on the upper quadrant of the facing tier. I also see Irene or Millard Cupples and Tom Rivera in that little cove.
Tom Rivera flicks the fire out of his cigar before entering the smoke-free federal building, but I can always tell when he is around whether I see him or not.
Jerry Patterson and Mary Taylor are regulars. Often I see Mike Burkholder posting an envelope for the Pecos Economic Development Corporation. His predecessor, Gari Ward, makes his mail stop a little earlier in the day. On our last visit, he said his wife, Elsa, has taken an administrative position with Midland Memorial Hospital, and they would be moving.
I see Deputy U.S. Marshal Billy Johnson and his predecessor, Steve Balog, at the post office only occasionally. It is always good to see their co-worker, Karen White. I used to spend a lot of time in their offices above the post office, visiting while I gathered federal court news. I miss that.
Postmaster Kenneth Russell has a smile and a kind word as I wait at the window. He may even come out from behind the counter to carry a big package or to discuss God's Army business.
If I dropped in at the Flomot post office, Ruth Skinner Lee would fill me in on the latest. She not only knows what's going on now, but writes interesting bits of history. I have included one of her stories about a barn her father and mine built on their home place when we were sharecroppers on the lower 40. She's also the insurance agent, so it's not just a one-horse town, it is a one-office town.
I dreamed last week that the one-horse town had attracted a motel. And on the night I was there, it had no vacancies, because of a school convention. Why a town that hasn't had a school in over 40 years had a school convention, I don't know.
A convention of insurance agents or postmasters would have made more sense.
"And why shouldn't I feel sorry for a great city like Nineveh with its 120,000 people in utter spiritual darkness, and all its cattle?" Jonah 4:11, TLB
EDITOR'S NOTE: Peggy McCracken is Enterprise business manager. Contact her at HYPERLINK "mailto:peg2@pecos.net" peg2@pecos.net <!==========end copy==================>
---
Pecos Enterprise
York M. "Smokey" Briggs, Publisher
324 S. Cedar St., Pecos, TX 79772
Phone 432-445-5475, FAX 432-445-4321
e-mail news@pecos.net
Associated Press text, photo, graphic, audio and/or video material shall not be published, broadcast, rewritten for broadcast or publication or redistributed directly or indirectly in any medium.
Copyright 2003-04 by Pecos Enterprise
---