|
Weekly Newspaper and Travel Guide
for Pecos Country of West Texas
Opinion
Tuesday, June 26, 2007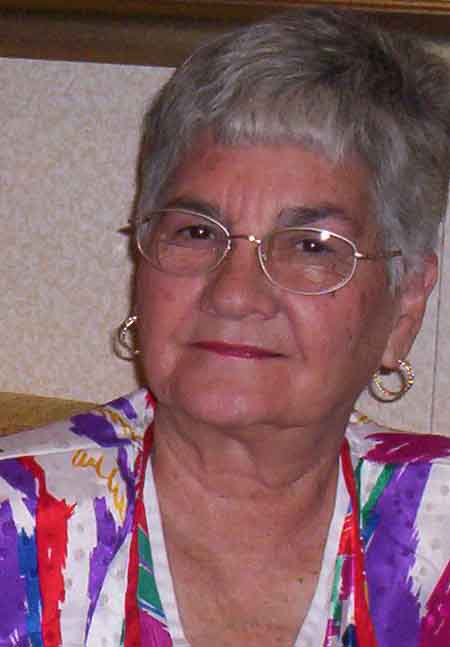 Squarely Pegged
By Peggy McCracken
<!=====paste copy here==========================>
Baby in bassinet
now a handyman
Scattered across a cabinet in my home office are photo albums I made for David, the baby who took over my life in 1954, when I was 19.
One photo shows him propped up in a borrowed bassinet when he was about six months old. In one shot, at age 4, he poses in jeans and denim jacket with tall cotton stalks bursting with white, open bolls.
Ready for church at age 5, he poses in the front yard at the airbase in dress pants and sports coat. Another pic shows him 10 years later, dressed for church in suit and tie, leaning against the front door of the home we had just purchased on Park Street.
Last week, an older and wiser David returned to repair the threshold on that front door, replace some blown-off shingles, tear off and replace rotten facia, clean the carport and storeroom, repair fence and rebuild a gate.
As I watched him work, I recalled those days of long ago and tried to remember whether I had taught him any of the skills he exhibited. I recall he helped scrape and paint facia and trim when we bought the house, and we painted the wooden fence red. I didn't teach him to replace shingles, though, because I learned to do that years after he left home.
It was great to have him and Helen here for a full week, and to watch while they both worked. I helped a little here and there, but mostly stayed out of their way.
They took a little respite Tuesday night and rode their Harleys to Midland to watch granddaughter Cieara play T-ball. We watched three movies together, ate out a lot, and took naps in the heat of the day.
I am kicking myself that I didn't think to whip out my digital camera and take pictures for my book. That would have made a grand finish.
"Other people have done the hard work…" John 4:38b, Truth for Youth
EDITOR'S NOTE: Peggy McCracken is Enterprise business manager. Contact her at HYPERLINK "mailto:peg2@pecos.net" peg2@pecos.net <!==========end copy==================>
---
Pecos Enterprise
York M. "Smokey" Briggs, Publisher
324 S. Cedar St., Pecos, TX 79772
Phone 432-445-5475, FAX 432-445-4321
e-mail news@pecos.net
Associated Press text, photo, graphic, audio and/or video material shall not be published, broadcast, rewritten for broadcast or publication or redistributed directly or indirectly in any medium.
Copyright 2003-04 by Pecos Enterprise
---