|
Weekly Newspaper and Travel Guide
for Pecos Country of West Texas
Opinion
Tuesday, June 19, 2007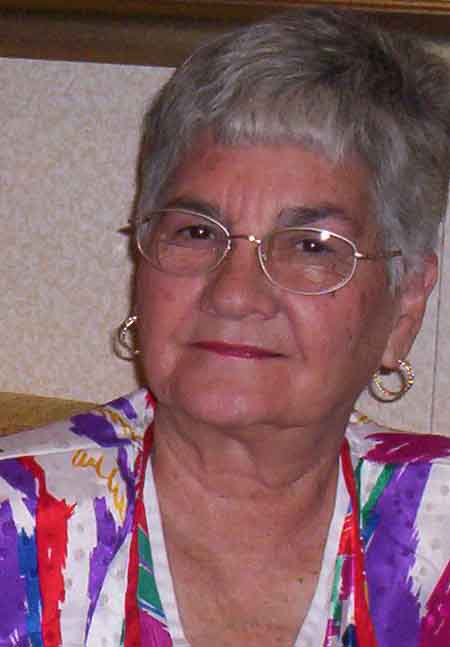 Squarely Pegged
By Peggy McCracken
<!=====paste copy here==========================>
Writing may
look easy
Timothy Lara was in elementary school when I met him at Iglesia Bautista Emanuel years ago. Now he is a college graduate and a published author.
Yes, I procrastinated and let a little squirt grow up and beat me in the writing game.
Mama always told me I should be a writer, but I couldn't imagine myself writing fiction. Not enough imagination. So I took the non-fiction route, and here I am still trying to put facts down on paper.
Tim has used his imagination to spin a tale about a young Hispanic male who struggles to follow his Christian convictions in his love life, his friendships and his vocation.
"Born of God," by Timothy E. Lara, is available at both amazon.com and barnesandnoble.com.
Writing may look easy, but it is hard work. Even gathering and preparing columns already written and published on the Internet is exhausting. I have edited and printed out about 50 of the columns I have written over the past 10 years. The hardest part is deciding which ones to include in a book.
When I started this project, I thought only columns about Flomot would go in it. That was before I learned how expensive it is to have a book printed. I decided that such a narrow topic as Flomot would have too small an audience to pay the cost of printing, and have expanded it to cover comments on Pecos and a variety of other topics.
My family is included so it can be a memoir of sorts. It isn't as interesting as Tim's fiction, but maybe my descendants will get a kick out of it.
"I have a great opportunity to do effective work here…" 1 Cor. 16:9, Truth for Youth Bible.
EDITOR'S NOTE: Peggy McCracken is Enterprise business manager. Contact her at HYPERLINK "mailto:peg2@pecos.net" peg2@pecos.net <!==========end copy==================>
---
Pecos Enterprise
York M. "Smokey" Briggs, Publisher
324 S. Cedar St., Pecos, TX 79772
Phone 432-445-5475, FAX 432-445-4321
e-mail news@pecos.net
Associated Press text, photo, graphic, audio and/or video material shall not be published, broadcast, rewritten for broadcast or publication or redistributed directly or indirectly in any medium.
Copyright 2003-04 by Pecos Enterprise
---