NEWS PAGES

Obituaries
Archive
Photos

ADVERTISING
Commerce
Classified
Economic Development
TRAVEL
Area Papers
West Texas
STAFF
Smokey Briggs
Jon Fulbright
Peggy McCracken
Rosie Flores

LINKS
Other Sites
|
Weekly Newspaper and Travel Guide
for Pecos Country of West Texas
Opinion
Tuesday, November 2, 2004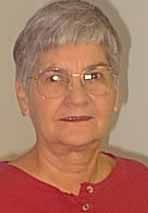 Squarely Pegged
By Peggy McCracken
<!=====paste copy here==========================>
Dining table
loaded for takeoff
When the Rev. W.C. Kenan of Midland saw my messy, oversize desk last week, he commented that I must be very busy. Had he seen my dining table at home, he may have thought I am a whirling dervish.
No matter how hard I try to keep my newly pecan-stained table clear for meals and company, it winds up stacked with a variety of media (stuff). The mute piles of books and papers speak volumes about what I have been thinking about and doing.
The biggest pile this week derives from a box my late husband brought home from the office when the cottonoil mill where he worked closed 24 years ago. It surfaced because the termite exterminators had to clean out my storage closet to get underneath the floor. So while it was out, I figured it was a good time to go through it and throw away stuff.
One pile of books on Catholicism I have already taken to my church library for reference in the religions section. Another pile relate somehow to his work as a bookkeeper, although I am not sure just what part trigonometry, geometry with military and Naval applications, aviation machinists mate handbook, pilot's log book and civil pilot training manual played. He did study Spanish to better communicate with the employees he was responsible for paying, so the two Spanish books and English-Spanish dictionary seem in order. And I can understand his use for "Introduction to Statistical, Analysis, Data Processing and Programs Career Field," because he learned computer programming to help write accounting software when Bill Gates was still a gleam in his father's eyes.
I threw out several years' worth of bank statements, but saved one envelope where he had stashed some historically significant checks and deposit slips. The stamp on the envelope mailed in December, 1966, was 10 cents. Two of the checks mark my entry into the field of journalism, with payments for a "by mail" writing course and IBM Selectric typewriter to do the writing. That's while we lived at Apartment 76-D Airbase. A few months later, I wrote a check to the Janice M. Hughes Trust Account as closing costs on the house we bought in late 1967, and subsequent payments to the mortgage company of $86 per month. (The selling price was $11,000. I recently spent more than that to spruce it up a bit.)
Remember Pecos Maytag Co? We bought a washing machine from Harry Jarrett. Leon bought a pair of pants at the Pecos Men's Shop for $10.15, paid Bordens $14.99 for one month's milk delivery, and World Book Encyclopedia $6.50. First National Bank charged $1.52 for handling the 14 checks, noting our minimum balance that month was $3.63. No wonder, with Leon's bi-weekly paycheck only $205.61, and me unemployed.
I did find some W-2s for myself, noting that in 1956 I worked four different jobs: Universal CIT (finance company), Community Public Service (electric company), Western Cottonoil (cotton loan processing), and the Texas Highway Department. My total wages were for the year were just over $1,000.
That sounds like a lot of junk on my table, doesn't it? But "the rest of the story" fills two pages of pencil scribbling. Eight cookbooks, three newspapers, four catalogs, "House of Music" envelope with sheet music given to me by Irene Strachan; Thriftway circular, AARP and Texas Baptists magazines, vacuum instruction booklet, "Bible Pathway" mailed to me by Elizabeth Schmidt; cassette tape, two floppy disks, a quirt, a strap, a timer, a Texas T-shirt mended by its creator, Nancy McAnally, a door knocker from my house in St. Louis, termite exterminating contract, two tax notices, a stamp for "Leon V. McCracken," a Security State Bank drawstring bag, sandpaper, bills, straw hat, flower and vegetable fertilizer, vise, drip irrigation ells, and a pencil jar.
The pencil jar is worth another graf. "Keep this Coupon" stub with number 4531511, rubber bands, nail, washers, watch, chopsticks, lip ice, crayon (broken), rubber "foot" from a chair, whetrock and a marble. Oh, yes, pens and pencils.
I wouldn't be surprised to receive another sweatshirt from my daughter after she reads this. She gave me one following my description of debris exhumed from underneath my bed several years after I returned to work full time for the Enterprise. It pictures a frowsy woman in a bathrobe and bunny slippers, holding a purse and a steaming coffee cup, who says: "My life is filled with romance, danger, lust, and dust balls the size of cattle." I call it my Saturday shirt.
Oh, you're wondering where I eat. Despite my aversion to eating in front of the TV, I confess I have been loading up my tray from Mexico with supper and my English teapot, taking in a classic movie or cooking show while I munch and sip..
Isaiah has the solution for my crowded table: "Make your tents larger! Spread out the tent pegs; fasten them firmly." (Isaiah 54:2, CEV
EDITOR'S NOTE: Peggy McCracken in Enterprise business manager and webmaster. Contact her at peg2@pecos.net <!==========end copy==================>
---
---



Pecos Enterprise
York M. "Smokey" Briggs, Publisher
324 S. Cedar St., Pecos, TX 79772
Phone 432-445-5475, FAX 432-445-4321
e-mail news@pecos.net

Associated Press text, photo, graphic, audio and/or video material shall not be published, broadcast, rewritten for broadcast or publication or redistributed directly or indirectly in any medium.
Copyright 2003-04 by Pecos Enterprise
---