NEWS PAGES

Obituaries
Archive
Photos

ADVERTISING
Commerce
Classified
Economic Development
TRAVEL
Area Papers
West Texas
STAFF
Smokey Briggs
Jon Fulbright
Peggy McCracken
Rosie Flores

LINKS
Other Sites
|
Weekly Newspaper and Travel Guide
for Pecos Country of West Texas
Opinion
Tuesday, December 28, 2004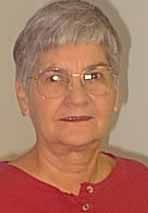 Squarely Pegged
By Peggy McCracken
<!=====paste copy here==========================>
A visit from
the school board
School teachers enjoying their Christmas break may recognize themselves in this takeoff on "Twas the night before Christmas," written by an El Paso school teacher who graduated from Pecos High School.
Linda Bickley Hayes sent this poem to her parents, Bob and Billie Bickley, and they graciously allowed me to use it in my column. It may be a few days late, but it still conveys the sentiment we all feel during this season of the year.
"Twas nine days before Christmas and all through the school The teachers were cranky, the kids being 'cool.' Final exams were in progress; the benchmarks were done. We all wanted out, it was time to have fun!
"The clerks were all nestled bored and tired at their desks, Dreaming of vacations and much-needed rest. Leftovers were served to groans of disgust. Security and Sally wondered who they could turst.
"The nurses dispensing advice for bad colds, 'Sneeze THAT way, get rest,' the snifflers were told. The counselors were frantically punching their Macs, Pulling up the new schedules, no one through the cracks.
"The registrar kept sending color-coded E-mail, 'I need these "drop" grades - right now without fail!' When out on the asphalt there rose such a clatter, We sprang from our desks to see what was the matter.
"Chavez and Bailey came on the run, 'Get back,' they both shouted, 'testing's not done!' Serrano and Meza were on the P.A. 'Stay in your rooms, we have one more day!'
"When what to our wondering eyes should appear A strange apparition, drawing quite near. The school board arrived in a bright red new Hummer With state-approved treats, no sweets - what a bummer! "They pulled bags and big bundles out of the truck Filled with yogurt and green stuff - Oh, what good luck. They passed out the veggies, the fruit and the milk. 'You must learn to like things of this ilk.'
"Then Troncosco and Reyes showed up in a snit, 'Give them candy,' they cried, 'it won't hurt a bit.' But the custodians approached, carrying their brooms, 'No candy,' they said, 'no wrapper-filled rooms.'
"So the kids got the carrots, granola, and such, They even said, 'Thank you,' though they liked it, not much. They took all their treats, went back to their tests All, maybe, hoping to do their best.
"They read and they answered all the teachers could throw, And prayed, 'Please, dear God, help us to know!' Then finally the bell rang - all loud and clear. 'Feliz Navidad and Happy New Year!'"
EDITOR'S NOTE: Linda Bickley Hayes teaches at Socorro High School in El Paso. Peggy McCracken is Enterprise business manager and webmaster. Contact her at peg2@pecos.net <!==========end copy==================>
---
---



Pecos Enterprise
York M. "Smokey" Briggs, Publisher
324 S. Cedar St., Pecos, TX 79772
Phone 432-445-5475, FAX 432-445-4321
e-mail news@pecos.net

Associated Press text, photo, graphic, audio and/or video material shall not be published, broadcast, rewritten for broadcast or publication or redistributed directly or indirectly in any medium.
Copyright 2003-04 by Pecos Enterprise
---