NEWS PAGES

Obituaries
Archive
Photos

ADVERTISING
Commerce
Classified
Economic Development
TRAVEL
Area Papers
West Texas
STAFF
Smokey Briggs
Jon Fulbright
Peggy McCracken
Rosie Flores

LINKS
Other Sites
|
Weekly Newspaper and Travel Guide
for Pecos Country of West Texas
Opinion
Tuesday, October 19, 2004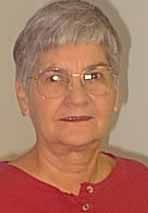 Squarely Pegged
By Peggy McCracken
<!=====paste copy here==========================>
Turf's up,
track's open
Walk on the track all you please; just don't tread on the turf, say Pecos High School Principal Steve Lucas and Coach Patrick Willis.
Willis said the gates to the football field/track had been locked while turf construction was underway, but they are open now so private citizens can use the track. "The gate by the field house is always open," Coach Willis said. "The other one by the baseball field should always be open. If it is not, I will talk to the maintenance man about that."
Students roaming the turf at night and on weekends have left soft drink cans, gum and "all kinds of stuff" that can damage the turf, Willis said. He is having "no trespassing" signs made for the football field itself to keep traffic off the turf.
Work on the track has been delayed, but once it is underway, the gates will again be closed during construction, Willis said.
Lucas said he was not aware the gates had been locked to keep the public off the track.
"We had talked about closing it at 8 or 9 at night to keep kids off the turf, but we have an agreement with the community that it would stay open," Lucas said.
That will be good news to Teresa Winkles, who wrote that she prefers using the track to walking on the streets for her pre-dawn exercise. "It is too dark and the driver will not give you any leeway even though you may be walking to curb," she said.
Winkles said she had always been able to find an unlocked gate at the track, but on a recent morning she found all gates locked. "Friday evening, I watched the Seminole football players climb over the fence because the gate was locked and they were supposed to be on the field," she said. "Please add my name to the list of people that want the track unlocked for use by the citizens of Pecos who paid their taxes to get it."
Dr. John Libbie and his wife Anita relate the locked gates to communism, where only the party bosses could use the "beautiful sports arenas and gymnasiums" built in the former Soviet Union.
Libbie decries a "zero-tolerance" policy for "a few miscreants tearing up public property results in everyone's inability to enjoy public property."
Perhaps I could have saved Winkles and Libbie the trouble of writing had I talked with someone at the school before writing last week's column about the gates being closed. I know better; it was another one of those time constraints that often cause mis-communication (or no communication).
Ain't it grand, though, to live in a country where you can say what you please and pretty much do what you please so long as you don't tread on someone else's turf?
"Blessed is the nation whose God is the LORD, the people he chose for his inheritance." Psalm 33:12, NIV
EDITOR'S NOTE: Peggy McCracken is Enterprise business manager and webmaster. Contact her at peg2@pecos.net
Your View
Local zoo needs improvement
To The Editor:

I agree with the letter written to the editor from Mrs. Crider. We do not need more animals at the zoo. The living conditions and care for these animals is not suitable enough to keep them healthy and happy. The bad conditions have resulted in some of the animals death.

The complaints about bad conditions does not only come from Pecos, but also visitors have written this paper about the poor conditions.

If we should get money donated for the use of our wolf we don't need to get more animals to suffer.

Why not use this money to improve our city pond or even build a larger park and play area for the town to enjoy.

Thank you,
ANNE TRAMMELL
Pecos
Local citizen thinks zoo should be closed
To The Editor:

For a long time a group of us have challenged the ethics and care of the Pecos zoo and the city animal pound.

The laws of Texas demand an animal have food, water, shelter and reasonable care, including necessary medical care. Where are these things for the zoo animals? Pens so small there is no room to do much more than just stand. Inadequate drainage that force the animals to stand in water. What good are the lean-to-shacks? Do they provide any kind of warmth and shelter during the cold weather or relief from the unmerciful heat in the summer? What happened to the giraffe (it froze to death) and the cougars (they died of the heat).

Pray tell me. What do we need with more animals to mistreat? Mr. Rivera stated he planned to update the zoo a minimal cost. Isn't that the problem now? With the city in such financial straits, what happens to the animals when the upcoming sizable donation from the movie company is gone?

There are several solutions to this embarrassing situation. The most logical being close the zoo and expand the park. No one goes to the zoo, but they certainly utilize the park. Use said donated monies to build and or repair the city pound.

As long as people mistreat animals, there is a desperate need for a quality pound. What are you interested in, quality or quantity. If Mr. Jones could see the zoo and the pound, I venture to say he would not be so quick to throw his money away. Respectfully,
RUTH LUSTER <!==========end copy==================>
---
---



Pecos Enterprise
York M. "Smokey" Briggs, Publisher
324 S. Cedar St., Pecos, TX 79772
Phone 432-445-5475, FAX 432-445-4321
e-mail news@pecos.net

Associated Press text, photo, graphic, audio and/or video material shall not be published, broadcast, rewritten for broadcast or publication or redistributed directly or indirectly in any medium.
Copyright 2003-04 by Pecos Enterprise
---