NEWS PAGES

Obituaries
Archive
Photos

ADVERTISING
Commerce
Classified
Economic Development
TRAVEL
Area Papers
West Texas
STAFF
Smokey Briggs
Jon Fulbright
Peggy McCracken
Rosie Flores

LINKS
Other Sites
|
Weekly Newspaper and Travel Guide
for Pecos Country of West Texas
Opinion
Thursday, July 22, 2004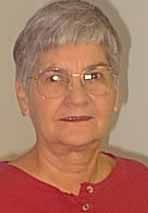 Squarely Pegged
By Peggy McCracken
<!=====paste copy here==========================>
I learned lots more than
I wanted by "Googling"
Impeach. That's a big word we don't hear often. And how many of us even know what it means?
I "Googled" the word impeach this morning to refresh my memory about who does the impeaching, and exactly what effect it has. Lordy, I found out lots more than I wanted to know.
First, the word "impeach" means the same thing for our government as "indict" does for our courts. To impeach or indict means to bring charges against a government official or an individual.
In our form of government, the House of Representatives brings charges against a President or other official, much as a grand jury charges an individual in the courts. Then he or she is tried by the Senate, like an individual is tried before a jury of his or her peers.
Second, the "outs" are trying to impeach our President, Vice President, Secretary of Defense and Attorney General for alleged treason, bribery, or other high crimes and misdemeanors.
They have allegedly violated our Constitution by waging war and by depriving U.S. citizens and others of their civil rights, "by assuming powers of an imperial executive unaccountable to law and usurping powers of the Congress, the Judiciary and those reserved to the people of the United States…"
I cannot argue that some of the actions of our government officials since 9/11 have been drastic. The Patriot Act, for example, makes me squirm. If law enforcement officials can grab up "terrorists" and keep them behind bars without anyone knowing about it, they can do the same for you and me.
It's not unlike the confiscation laws we are using against drug dealers. Anyone carrying $10,000 or more in cash can have it grabbed out of their hands without explanation. The slightest suspicion that they are dealing drugs puts their vehicle, motor home, travel trailer, and even their residence, in jeopardy. Law officers can confiscate anything tainted by drugs, and the owner has an expensive fight on his hands to get it back.
But do I want my President charged with treason? Bribery? High crimes and misdemeanors? I don't think so.
Remember what it was like before 9/11? We knew about terrorism, but ignored it to our peril. President George W. Bush is not ignoring it, but doing what he can to keep it off our shores. So far he's succeeded. I'm not one to argue with success.
"May God arise, may his enemies be scattered; may his foes flee before him." Psalm 68:1
EDITOR'S NOTE: Peggy McCracken is Enterprise business manager and webmaster. Contact her at peg2@pecos.net
Your View
Concerned mother thank local caring citizens
Dear Editor:

Some of the finest people on God's great earth can be found in Pecos, Texas.

My daughter was involved in a serious car accident in the wee hours of the morning on July 5th. She was alone and hundreds of miles from home. She was treated at Reeves County Hospital and air flighted to Covenant Hospital in Lubbock. As frightening as the experience was, there were several people who extended their kindness beyond the call of duty.

Many thanks goes to ER nurse Trish Taylor; she was so patient with me over the phone, trying to assure a very upset momma. She also called to check up on my daughter many times after she had left for Lubbock.

A big thank you goes to Dr. Ronald Box, who got up at 5 a.m. to retrieve her two dogs and board them.

It was so kind of Sheriff Andy Gomez, who quickly arrived at the scene of the accident and took the time to make a follow-up inquiry on her progress.

Another thanks goes to AeroCare for their extra consideration.

All these professionals took time out of their busy schedules to offer kindness to a stranger who was in great need. You all are very luck to have such caring folks in your community. May God bless you all.

Respectfully,

METTA R. JOHNSON
Tobacco sold like candy laced with razor blades
To the Editor:

On 9-11 (1967) Sen. Robert Kennedy (World Conference on Smoking and Health) said: "the tobacco industry is peddling a deadly weapon…they deal in people's lives for financial gain."

These same drug pushers now circulate a booklet "How to Keep Your Child From Smoking." Another bid to be perceived as a legitimate, non-criminal, American industry. They are like a huge killer organization (protected by our "laws") that continues to produce and peddle billions of "trick or treat" candies laced with pieces of crumbled razor-blades, pins and needles; they then circulate a booklet on how to avoid dangerous, deadly "trick or treat" candies for your children. Tell it to the Marines (they'll believe ya').

Will Kennedy

Pecos
Daughter's feeling hurt with local citizens
To the Editor:

This letter is for "many" of your readers. I'll start by introducing myself.

My name is Kim Burkhalter Chalfant and my mother, Joyce Burkhalter passed away July 1, of this year. You know, the kind of people who live in Pecos reflects the town itself? We lived in the same house, went to the same church, all of my childhood.

When my parents divorced in 1963, not one of you from church gave her a job or offered to babysit while she looked for a job?

Our aunt Shirley (Wadley) and aunt Velma (Wadley) kept us when they could. My mother also worked for the local phone company for 35 years and worked with many of you over the years.

The point of this letter is because my feelings are so hurt for my mom. Not one single person sent a flower or even went to visitation.

There were 15 people who went to her funeral that did not belong either to the Granado, Burkhalter or Wadley families. My mom tried to make you laugh and be happy every time she saw you.

I personally am appalled at the way none of you acted. Sincerely,

Kim B. Chalfant

El Paso <!==========end copy==================>
---
---



Pecos Enterprise
York M. "Smokey" Briggs, Publisher
324 S. Cedar St., Pecos, TX 79772
Phone 432-445-5475, FAX 432-445-4321
e-mail news@pecos.net

Associated Press text, photo, graphic, audio and/or video material shall not be published, broadcast, rewritten for broadcast or publication or redistributed directly or indirectly in any medium.
Copyright 2003-04 by Pecos Enterprise
---