|
Weekly Newspaper and Travel Guide
for Pecos Country of West Texas
Opinion
Tuesday, May 20, 2008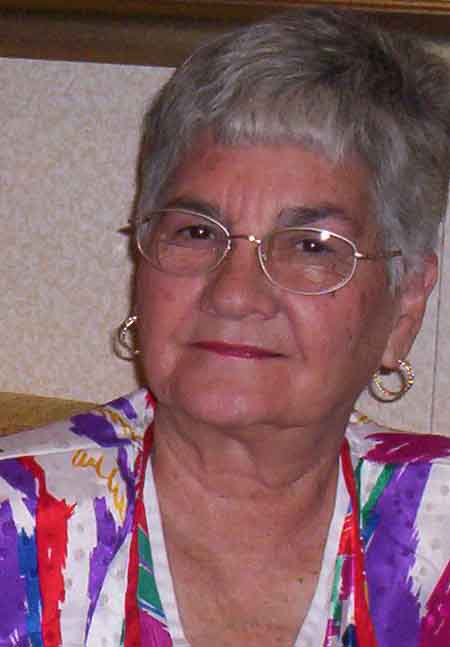 Squarely Pegged
By Peggy McCracken
<!=====paste copy here==========================>
Sticky notes clutter
contents of purse
While digging in my purse Saturday for something I had misplaced, I found it difficult to see anything for little sticky notes, business cards and pieces of paper with odd bits of information that no longer applies to anything.
To aid the search, I started making piles of stuff to throw away, stuff that belongs in my office, stuff that should be filed for future reference, and even some stuff that needed to stay in my purse.
I don't recall whether I ever found what I was looking for, because I got interested in making an inventory of the stuff.
The first item that went back into the purse is a little bottle of nitroglycerin pills that I have never used, but keep just in case. My brother, who has struggled with heart disease since his early 50's, says the little pills can save my life if I have an arterial blockage.
Two notebooks went back in the big pocket, along with ball-point pens to cover the blank pages with words.
Two God's Army keys kept their place in a little pocket, but three God's Army business cards with an obsolete cell phone number went in the trash pile, along with a grocery list, credit card receipt for gas purchased in December, a payroll check stub and sticky notes with Judy Greenwood's hospital room and a reminder to call Blanca Friday for an interview.
Dr. Kasman's telephone number, a business card for Shirley Lightfoot and a cell number for Betty Cunningham went into the "take to the office" pile, along with an account card for Security State Bank that I no longer need.
I don't know where I got the 8 MB compact flash card that occupied a zipped compartment. Maybe it belongs to the Enterprise, so I started another pile for that office.
The trash pile got an empty cardboard key holder, a burned-out guide light and minutes and financial report from West Park Baptist Church's May business meeting.
A red lipstick, one ear plug, four of the 12 quarters scattered throughout the purse, computer glasses, my keyring with five sets of keys, Velma Bradley's spare keys, pocket calendar, executive notebook from 1973, New Testament, two wallets with cash and cards, checkbook, calculator, driver's license and stamps went back into their respective compartments.
Receipts for dental work and glasses topped the "take to the office" pile, and I was done!
Oh, I did keep a press card from 1996 as a souvenir because I like the photo on it.
?And I put the loose change in a container where change collects until I have enough to roll and take to the bank. They frown on deposits of loose change, and you can't buy anything with it.
As I filed the sticky notes and business cards in my rotary address file, I added the name of my latest great-grandson, Jacen Drake McCracken. He was born May 16, 2008, in Del Rio, weighing 5 lbs., 10 oz. and measuring 18 inches in length. He will carry on the McCracken name.
"Lord, you have poured out amazing blessings on your land!" Psalm 85:1, NLT
EDITOR'S NOTE: Peggy McCracken is Enterprise columnist and feature writer. Contact her at HYPERLINK "mailto:peg2@pecos.net" peg2@pecos.net <!==========end copy==================>
---
Pecos Enterprise
York M. "Smokey" Briggs, Publisher
324 S. Cedar St., Pecos, TX 79772
Phone 432-445-5475, FAX 432-445-4321
e-mail news@pecos.net
Associated Press text, photo, graphic, audio and/or video material shall not be published, broadcast, rewritten for broadcast or publication or redistributed directly or indirectly in any medium.
Copyright 2003-04 by Pecos Enterprise
---