|
Weekly Newspaper and Travel Guide
for Pecos Country of West Texas
Opinion
Tuesday, February 26, 2008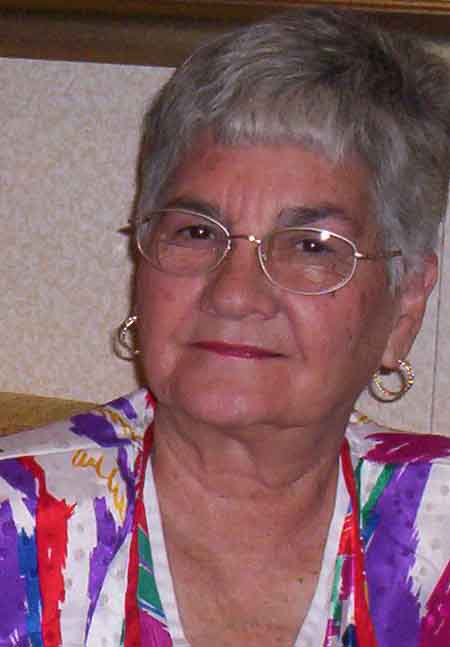 Squarely Pegged
By Peggy McCracken
<!=====paste copy here==========================>
Making music
by the numbers
My late husband, Leon, was a math whiz. His explanations of algebra, geometry and higher math concepts went right over my head. Especially physics, which he said explains all of creation through numbers.
It was not until I was 30 years old that I learned music can also be expressed in numbers. In fact, vibrations create music: the higher the number of vibrations, the higher the pitch.
Using this information, I put aside my fear of music and began learning to play the piano.
One of the first things I learned from my sister, Mary, is that music can be transposed from one key to another by the numbers. For example, a piece written in the key of A, which has three sharps, is hard to play on the piano. A-flat (four flats), is the easiest key to play on the piano, in my opinion. (Sharps are easier to play on the organ because you play the bass note with your feet; thus many hymns are written in sharps and need to be transposed for the piano. Sharps are also easier to play on the guitar and other instruments, so those musicians may want to transpose from flats to sharps.)
To transpose from sharps to flats, just subtract the number of sharps in a key from seven. (7-3=4, the number of flats in the new key).
Another example is the key of E, which has four sharps, very hard to play. Subtract four from seven and you get three flats (E-flat).
Why subtract from seven? Because that's the number of notes: A, B, C, D, E, F, G. Also the maximum number of sharps or flats.
A note of explanation here: Sharps are one-half step up from the natural note, and flats are one-half step down. The number of sharps or flats in a scale are determined by the keynote. In the major scale, the key of C has no sharps or flats.
Look at the piano, and you can see the grouping of two black notes and three black notes is repeated up and down the keyboard.
The major scale is made up of two whole steps, a half step, three whole steps and a half step. Try playing this pattern on the piano, starting with the white note C. You will find that no black notes are played.
However, if you start on G, playing the same pattern, you will have to play an F-sharp to make the last whole step. So if you see a piece with one sharp, it is likely G-major. But be careful, because each major scale also has a relative minor with the same number of sharps or flats but a different keynote.
That's another story.
"Praise the Lord…Praise him with the sounding of the trumpet…the harp and lyre…tambourine…strings…flute…cymbals…" Psalm 150, NIV
EDITOR'S NOTE: Peggy McCracken is Enterprise columnist and staff writer. Contact her at HYPERLINK "mailto:peg2@pecos.net" peg2@pecos.net <!==========end copy==================>
---
Pecos Enterprise
York M. "Smokey" Briggs, Publisher
324 S. Cedar St., Pecos, TX 79772
Phone 432-445-5475, FAX 432-445-4321
e-mail news@pecos.net
Associated Press text, photo, graphic, audio and/or video material shall not be published, broadcast, rewritten for broadcast or publication or redistributed directly or indirectly in any medium.
Copyright 2003-04 by Pecos Enterprise
---