|
Weekly Newspaper and Travel Guide
for Pecos Country of West Texas
Opinion
Tuesday, February 12, 2008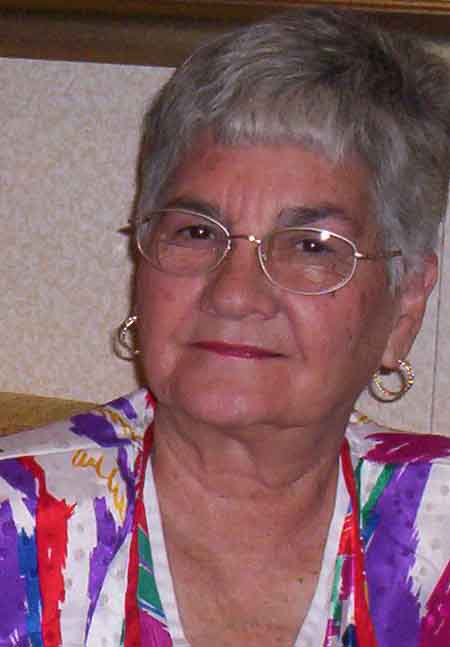 Squarely Pegged
By Peggy McCracken
<!=====paste copy here==========================>
Amnesty could spark
another civil war
Despite my aversion to politics, I have found myself being drawn into the Presidential races. Not the comments by so-called reporters on television, nor the commentary written for newspaper op-ed pages, but speeches made by the candidates.
First, I noticed that Barak Obama has a likeable manner. Then Hillary struck me as intelligent and poised enough to outwit and outmaneuver the talking heads who question her on television.
But it is Mike Huckabee that struck my fancy. In an interview I happened across one night and stayed with, he gave the right answer to every question and impressed me as a candidate worth supporting. Not that I am going to support anybody, but if I were going to, it would be him.
Iím making a snap judgment, I know. If I studied his record as governor of whatever state he governs, I might change my mind. Itís hard for me to choose one candidate over another in any race.
Noting that today is Abraham Lincolnís birthday, I wonder if I would have voted for him back in the 1860s. Probably not if I were living with the Gunns who came over from Ireland and settled in Virginia. They brought money with them, bought land and probably owned slaves.
Two of my grandpaís brothers fought for the Confederacy in the Civil War. Union soldiers found the gold they had buried and took it from them. Then they lost their land to the new Union government through exorbitant taxes, so moved on to Arkansas and later to Texas.
My motherís grandparents also owned a plantation that had to have slave labor to survive. No, itís not likely I would have voted for Lincoln. Even so, I now view Lincoln as a good President. Maybe the Civil War wasnít really over slavery, but Lincoln did put a stop to it, and that is good.
President Bush has a similar dilemma with the illegal aliens who are willing to work for slave wages in fields and factories owned by big corporations that make big donations to politicians. He may wind up presiding over a civil war if he grants them amnesty.
Mind you, I am among the minority that still views Bush as a good President. He has faced challenges nobody could have predicted, and I think he made the right decisions most of the time.
Voters can make the right decision on election day if we will put aside our petty concerns and consider what is best for our country.
ďWicked men are overthrown and are no more, but the house of the righteous stands firm.Ē Proverbs 12:7, NIV.
EDITORíS NOTE: Peggy McCracken is Enterprise columnist and staff writer. Contact her at HYPERLINK "mailto:peg2@pecos.net" peg2@pecos.net <!==========end copy==================>
---
Pecos Enterprise
York M. "Smokey" Briggs, Publisher
324 S. Cedar St., Pecos, TX 79772
Phone 432-445-5475, FAX 432-445-4321
e-mail news@pecos.net
Associated Press text, photo, graphic, audio and/or video material shall not be published, broadcast, rewritten for broadcast or publication or redistributed directly or indirectly in any medium.
Copyright 2003-04 by Pecos Enterprise
---