|
Weekly Newspaper and Travel Guide
for Pecos Country of West Texas
Opinion
Tuesday, February 5, 2008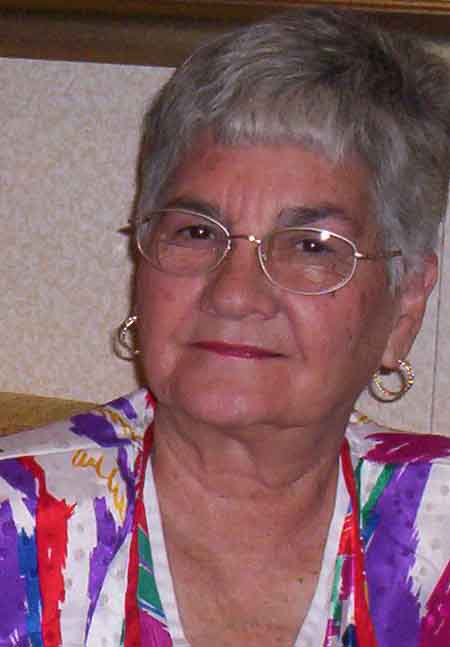 Squarely Pegged
By Peggy McCracken
<!=====paste copy here==========================>
Spice rack flavors
variety of soups
I thought oregano was only for Italian dishes. And cilantro flavors Mexican food. Daddy Gene Chandler put bay leaves in stew he served in the Quitaque Café. Chili powder is for chili, of course.
Boy, was I wrong! I made a pot of vegetable soup the other day that was so flavorful I couldn't stop eating. Then I understood what Leon used to tell me when I struggled to cook something he would eat. "You have to flavor it."
Back then, I didn't know what flavoring was, except for vanilla, which I used in fudge. My mama used salt and black pepper. That's it.
Leon took over the cooking chores when I joined the Enterprise staff back in 1972. He always used a recipe, but altered it to suit his taste or his larder. Everything he made tasted good, but it is only recently that I have learned his secret. Flavoring.
Saturday after Saturday I would watch him laboriously making vegetable soup for me. He would carefully chop onions all the same size and shape and drop them in hot oil in the soup pot. Then he would add a diced garlic clove, chopped celery and carrots and sauté them until soft.
Adding water or chicken stock, he would head for the spice rack. The bay leaf went in first. Then he'd choose from cilantro, basil, cumin, oregano, chili powder, black pepper and anything else he thought might improve the taste.
Sometimes he threw in a little of each to vary the taste. Then he'd add diced tomatoes, tomato sauce and any leftover vegetables in the refrigerator. One week the main ingredient might be cabbage; the next week peas or corn. He might throw in a little broccoli and cauliflower. For carbs he would add potatoes, rice or pasta.
Whatever the ingredients, the flavor was always just right, because he tasted as he went along. I have never done that, but my soup usually tastes pretty good anyway. I never plan ahead, so the final product is a surprise. Last Saturday I used tomatoes with green chiles and threw in every herb on the shelf, plus chili powder. The result was tasty, but not quite perfection like the previous week's repast.
Maybe I should write down the ingredients as I go so that when it does turn out perfect, I could reproduce it later. Nah. That would never work. I can't follow directions.
"Differing weights and differing measures—the Lord detests them both." Proverbs 20:10, NIV
EDITOR'S NOTE: Peggy McCracken is Enterprise staff writer and columnist. Contact her at HYPERLINK "mailto:peg2@pecos.net" peg2@pecos.net <!==========end copy==================>
---
Pecos Enterprise
York M. "Smokey" Briggs, Publisher
324 S. Cedar St., Pecos, TX 79772
Phone 432-445-5475, FAX 432-445-4321
e-mail news@pecos.net
Associated Press text, photo, graphic, audio and/or video material shall not be published, broadcast, rewritten for broadcast or publication or redistributed directly or indirectly in any medium.
Copyright 2003-04 by Pecos Enterprise
---